This week sees the release of another new album through UTR, the seriously brilliant debut record from SILVER FOX. It's a stunning album of raucous, sad, powerful and wistful reflections, full of responsive harmonies and primal beats at its heart. Hitting the shops this coming week, it's also available from our online shop now.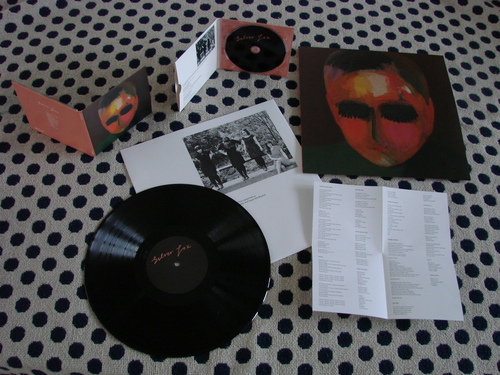 Why not listen here (hear)?
We also wanted to take this opportunity to tell you about our final two shows for 2013. Tomorrow we're at Café OTO with a transcendent show for Dust To Digital's LONNIE HOLLEY and DURGA. Then on December 18th (two weeks today!), we'll be celebrating 10 years of Upset The Rhythm with FICTIONAL BOYS, MICKEY GLOSS and THE WHARVES at the Courtyard Theatre. We've done approximately one show every week for a whole decade! Where does the time go? I hope you can join us for the party. We're also announcing today HELM as support to PETE SWANSON in January too.
Lots more detail follows next…
\\\\\\ TOMORROW /////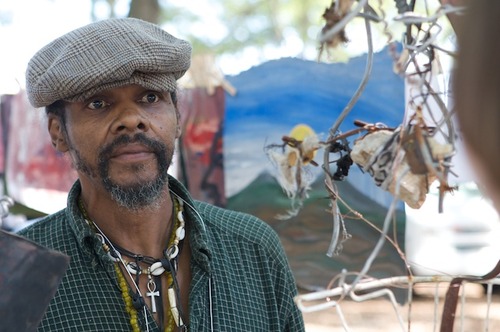 LONNIE HOLLEY
(Dust To Digital)
DURGA
Cafe Oto, 22 Ashwin Street, Dalston, E8 3DL
LONNIE HOLLEY was born on February 10, 1950 in Birmingham, Alabama, the seventh of 27 children. From the age of five, Holley worked various jobs: picking up trash at a drive-in movie theatre, washing dishes, and cooking. He lived in a whiskey house, on the state fairgrounds, and in several foster homes. His early life was chaotic and Holley was never afforded the pleasure of a real childhood. Since 1979, Holley has devoted his life to the practice of improvisational creativity. His art and music, born out of struggle, hardship, but perhaps more importantly, out of furious curiosity and biological necessity, has manifested itself in drawing, painting, sculpture, photography, performance, and sound. Holley's sculptures are constructed from found materials in the oldest tradition of African American sculpture. Objects, already imbued with cultural and artistic metaphor, are combined into narrative sculptures that commemorate places, people, and events.
Holley did not start making and performing music in a studio nor does his creative process mirror that of the typical musician. His music and lyrics are improvised on the spot and morph and evolve with every event, concert, and recording. In Holley's original art environment, he would construct and deconstruct his visual works, re-purposing their elements for new pieces. This often led to the transfer of individual narratives into the new work creating a cumulative composite image that has depth and purpose beyond its original singular meaning. The layers of sound in Holley's music, likewise, are the result of decades of evolving experimentation. 'Just Before Music' features Holley's first studio recordings made in 2010/2011 and was released last year by Dust To Digital to widespread acclaim. New album, 'Keeping A Record Of It' came out last month and has seen Lonnie touring with Deerhunter and Bill Callahan across the USA in support of the record ahead of his first proper European tour.
DURGA is a psych-prog landscapist duo: Berlin school electronics with jazzgazing guitar trails. Modal digressions, faux-Mellotronix, vapour-thin celestial scaffolding and heavy sunburst widescreen vistas.
\\\\\\ 10TH BIRTHDAY /////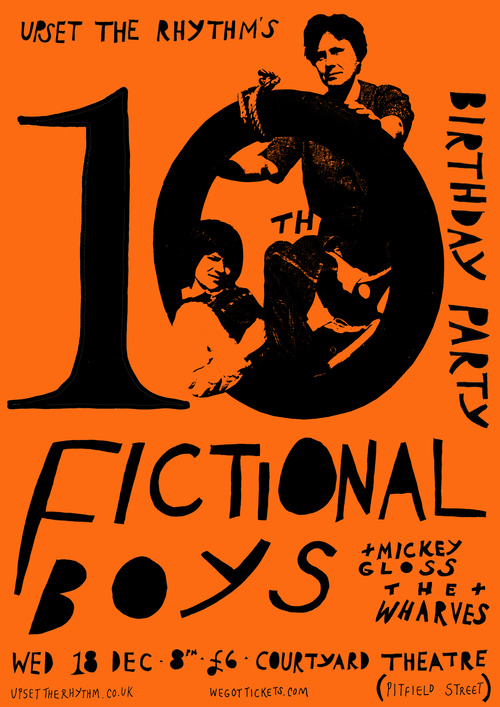 UPSET THE RHYTHM'S 10th BIRTHDAY PARTY
JACK NAME / FICTIONAL BOYS
MICKEY GLOSS
THE WHARVES
Courtyard Theatre, Bowling Green Walk, 40 Pitfield Street, Shoreditch, N1 6U
FICTIONAL BOYS is John Webster Johns AKA Jack Name, a songwriter that Tim Presley recently described as a 'stubborn genius'. Currently a touring guitarist for Presley's band White Fence, Johns spends much of his time releasing music under various monikers (Fictional Boys and Muzz) and working behind-the-scenes as a studio wizard /collaborator for the likes of Ariel Pink and Cass McCombs. Next year, the Los Angeles native will release his debut album under his latest project, Jack Name. Titled 'Light Show', it's due out January 21st via Drag City / Ty Segall's imprint God? Records. In anticipation, Johns has shared his lead single 'Pure Terror' with the interweb. It's a whirring psych-pop jam that couples his laid-back, cloaked vocals with rambunctious guitars, it nicely balances the low-key and lo-fi with straight-up wild, technicolor energy. He's singing about terror, and as the song comes to its conclusion, his voice is enveloped by these high, astral, childlike voices.
MICKEY GLOSS is a psychedelic/punk party experiment that left the east coast of Australia for London amidst the chaos and disorder of the riots in summer 2011. Their compelling new album, 'Astral Projections For The Kinetically Deranged', was released on November 18th through H Badger Records. Signposting their anarchy and energy is lead single 'Are You Happy?', where wry social commentary meets garage freakout in a distillation of antipodean sun and London melancholia.
THE WHARVES feature Marion Andrau on drums, Gemma Fleet on bass and Dearbhla Minogue on guitar. The latter pair duet in counter-harmony and joyful unison across their songs, a swirling, heavy, melodious mix of charged-up electric folk and splashes of girl-group wonder. Think Fairport Convention mixed with a primed Sleater Kinney vocal interplay. Check out their new split LP with The Rosy Crucifixion on Soft Power now!
This Sunday Upset The Rhythm will also be taking part in the Café OTO / LUX Christmas fair, alongside a host of terrific independent publishers and labels. Xmas presents anyone? The fair runs from noon – 5pm at OTO and also features selected film screenings and live performances too.
Thanks for reading this modest missive,
All the best of times to you,
UPSET
http://www.upsettherhythm.co.uk
http://www.upsettherhythm.blogspot.com
> > > UPSET THE RHYTHM > > >
> > > UPCOMING SHOWS > > >
UPSET THE RHYTHM'S 10TH BIRTHDAY
JACK NAME / FICTIONAL BOYS
MICKEY GLOSS
THE WHARVES
Courtyard Theatre, Bowling Green Walk, 40 Pitfield Street, Shoreditch, N1 6U
PETE SWANSON
HELM
Tufnell Park Dome, 2 Dartmouth Park Hill, Tufnell Park, NW5 1HL