Hello weekend!

Thanks to everyone who has already come out this week to see The Space Lady, Jo Passed and Eartheater, what a blast this run of shows have been already.

Tonight, there's no letting up, we're hosting an evening of Tompkins Square Records artists at St John on Bethnal Green church! We have transcendent Irish songwriter Brigid Mae Power, fingerstyle legend Duck Baker and the lightning fast talents of Gwenifer Raymond all on the cards this very evening. Tonight boasts such high levels of wild expertise and life that it's a must to jump start your weekend with. Tickets are £10 on the door from 7.30pm, with live music commencing at 8.15pm, see you later, full details follow.
We're also detailing here Monday's event for Grouper at EartH in Dalston. In the venue's stunning art deco theatre we've arranged two very rare performances from Liz Harris, an artist so unique and inspiring that we can't put it into words, but let it be known that this will be a concert of her song-based material, involving piano, guitar and vocals.

The early show (doors 6pm, on stage 7.15pm) is sold out now, however we still have some tickets available for the late show (doors 9pm, on stage 9.45pm), so check that out if your keen to celebrate Halloween early with some temporally-shifting ambient drift states.
We're also very proud to release Guttersnipe's debut album today with our friends Ouse Records! Entitled 'My Mother The Vent' it's an exquisite listen, occupying some gloriously wrought tonal territory. With just guitar, drums and a bunch of triggers Guttersnipe display full commitment to their flowmotive polyrhythms, underwriting their seared, nay fried, rainbow of noise with de-reasoned vocals.

The Leeds duo asked their friend Alex Moskos to describe the album and he put it perfectly:

"A proper first time on wax for these amazing creatures is a welcome addition to the world of things. These drums and these guit-lines are so cranké, as they say here in my odd neighborhood. These voices are so utterly expressive without even the damn language at hand; like the great horns. We'll rinse this record out, I'll put on my old blighty nighty and go dance in the street."
Here's the album amid the autumnal demands of nature, where it belongs when not on the turntable. Six tracks, 35 minutes, stamped into 180g black vinyl. Available in all the best shops and online today, hit up our

webshop

if you'd rather.
Read on for the all show outlines and our full programme of events. We're also announcing our last show of 2018 today. We're teaming up with Bison Records to celebrate Still House Plants new album with a launch concert at Servant Jazz Quarters on December 13th. Ashley Paul will be bringing her rare sonic palette to this special show too.

What a brilliant time we'll have, it's also exactly to the date our 15th anniversary (15 years!!!) of Upset The Rhythm, let's get merry!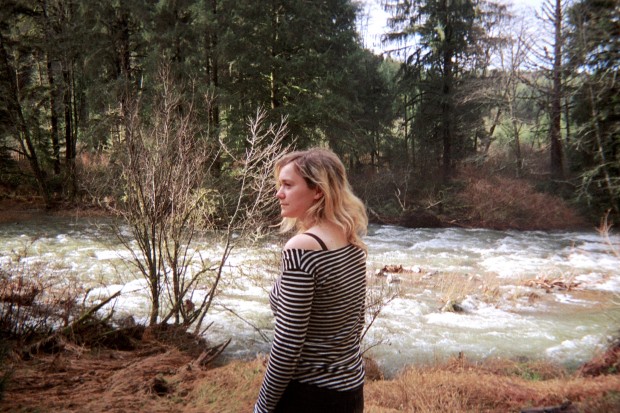 Upset The Rhythm presents…
Tompkins Square Records night featuring…
BRIGID MAE POWER
DUCK BAKER
GWENIFER RAYMOND
Friday 26 October
St John on Bethnal Green, 200 Cambridge Heath Rd, London, E2 9PA
7pm | £10 |
TICKETS
BRIGID MAE POWER is an Irish singer-songwriter and multi-instrumentalist who, like Judee Sill, Micky Newburyor Linda Perhacs before her, paints her songs in dreamily expansive strokes, transporting earthly compositions into universal and exultant realms. Her self-titled debut on Tompkins Square was a majestic suite of reverb-swathed laments for voice, guitar, piano, accordion, and harmonium, recorded at the Portland studio of key musical foil Peter Broderick. Themes include transformation, change, motherhood, acceptance, strength, courage and trust. In the words of Power, the album was about "trusting if you lose yourself or your way - you can come back". New album 'The Two Worlds' is another masterful collection of effortless, affecting folk, and an album that furthers the songwriter and multi-instrumentalist's already stellar reputation. Live, Brigid can encapsulate the timeless magic of her songs either solo or as a duo with Peter. Thus far she has toured throughout Ireland, UK and the US together with artists including Lee Ranaldo, Richard Dawson, Alasdair Roberts, Peter Broderick and Ryley Walker, with performances at Le Guess Who? and TUSK festivals along the way. This show follows on from Brigid's jaw-dropping performance at Servant Jazz Quarters earlier this year.
http://www.brigidmaepower.com/
DUCK BAKER
is one of the most highly regarded fingerstyle guitarists of his generation. His repertoire ranges from traditional Irish music through old-time mountain music and bluegrass to blues, gospel, and ragtime to swing and modern jazz, to free improvisation. Duck was born Richard R. Baker IV in 1949 and grew up in Richmond, Virginia. His teenage years were devoted to playing in rock and blues bands before becoming interested in fingerpicking blues and old-time country in local coffeehouses. By the time he moved to San Francisco in the early seventies, Duck was performing the wide range of material heard on his first record, 'There's Something for Everyone in America' (Kicking Mule Records, 1976). In the late seventies, Baker recorded four more solo records, including the first ever solo guitar record of Irish and Scottish music. He also found time to participate with John Zorn, Eugene Chadbourne and others, in the "downtown" loft scene that was so important to the course of avant-garde music. Many of Duck's recordings since 1980 have focused on his own compositions, but he also made recordings of blues and gospel material, a collection of early European Christmas carols and another devoted to Irish and Scottish tunes. His most ambitious record, 'Spinning Song', got rave reviews in Jazz Times, Cadence, Coda, and the New York Times, and helped establish Baker as an important voice in the world of fingerstyle jazz guitar. Tompkins Square recently issued an album of Duck's demos and outtakes between 73-79 entitled 'Les Blues Du Richmond'.
https://www.facebook.com/duckbaker1/
GWENIFER RAYMOND
is a Welsh multi-instrumentalist, originally from Cardiff but now residing in Brighton, England. Gwenifer began playing guitar at the age of eight shortly after having been first exposed to punk and grunge. After years of playing around the Welsh valleys in various punk outfits she began listening more to pre-war blues musicians as well as Appalachian folk players, eventually leading into the guitar players of the American Primitive genre. She has since been playing her own moody and often-times manic original American Primitive styled compositions on guitar and banjo around the UK. In 2017 Gwenifer signed to the esteemed label Tompkins Square, who released her first single 'Sometimes There's Blood' in October of that year. Her debut album 'You Never Were Much of a Dancer' came out at the end of June to much critical praise.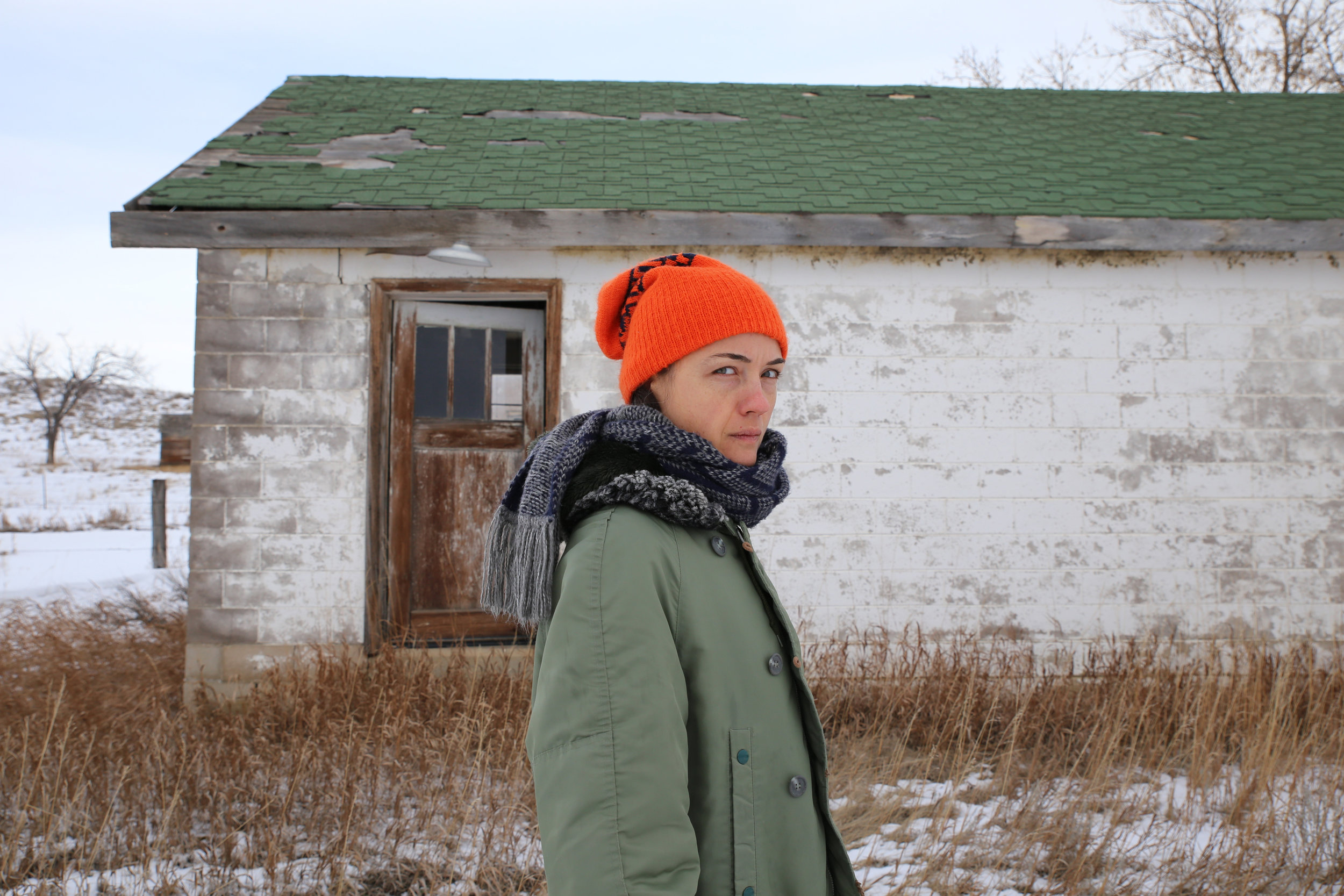 Upset The Rhythm presents…
GROUPER
Monday 29 October
Hackney Arts Centre (EartH), 13 Stoke Newington Road, London, N16 8BH
EARLY SHOW: 6pm - 9pm SOLD OUT
(Grouper on stage 7.15pm)
LATE SHOW: 9pm - 11pm ON SALE NOW!
(Grouper on stage 9.45pm)
6pm-9pm / 9pm-11pm | £16.50 |
TICKETS
GROUPER
is a recording and performing project by Liz Harris. She lives and works in Astoria, OR. Grouper's astonishing new album Grid of Points was recently been released on Kranky. This London show will be part of Grouper's last European tour for some time. Due to exceptional demand we've added a late show at the same venue on the same date, this one will run between 9pm - 11pm and is on sale now to accommodate everyone! The early show 6pm-9pm is entirely sold out.
http://www.repeatingpattern.com/
Thanks for reading and for your time too, see you later!
Upset The Rhythm
UPSET THE RHYTHM
UPCOMING SHOWS
Tompkins Square Records night featuring…
BRIGID MAE POWER
DUCK BAKER
GWENIFER RAYMOND
Friday 26 October
St John on Bethnal Green, 200 Cambridge Heath Rd, London, E2 9PA
7pm | £10 |
TICKETS
GROUPER
Monday 29 October
Hackney Arts Centre (EartH), 13 Stoke Newington Road, London, N16 8BH
EARLY SHOW : 6pm - 9pm SOLD OUT (Grouper on stage at 7.15pm)
LATE SHOW : 9pm - 11pm ON SALE NOW! (Grouper on stage at 9.45pm)
6pm-9pm / 9pm-11pm | £16.50 |
TICKETS
PAN AMERICAN
RATTLE
Wednesday 7 November
Redon, Railway Arches, 289 Cambridge Heath Rd, London, E2 9HA
7.30pm | £8 |
TICKETS
SIR RICHARD BISHOP
CIAN NUGENT
Thursday 8 November
Bethnal Green Working Men's Club, 44 Pollard Row, London, E2 6NB
7:30pm | £10 |
TICKETS
MARY LATTIMORE
LUCINDA CHUA
Monday 19 November
The Lexington, 96-98 Pentonville Rd, Angel, London, N1 9JB
7.30pm | £8 |
TICKETS
HEN OGLEDD
(Sally Pilkington, Richard Dawson, Rhodri Davies, Dawn Bothwell)
RAP
Friday 30 November
The Courtyard Theatre, 40 Pitfield Street, Shoreditch, London, N1 6EU
7.30pm | £12 |
TICKETS
ERIC CHENAUX
ROBERT SOTELO
Wednesday 5 December
The Islington, 1 Tolpuddle Street, Angel, London, N1 0XT
7.30pm | £10 |
TICKETS
STILL HOUSE PLANTS
ASHLEY PAUL
Thursday 13 December
Servant Jazz Quarters, 10A Bradbury Street, Dalston, London, N16 8JN
AIR WAVES
Thursday 31 January
The Islington, 1 Tolpuddle St, Angel, London, N1 0XT
KRISTIN HERSH
With ROB AHLERS (drums) & FRED ABONG (bass)

Sunday 10 March & Tuesday 12 March
Bush Hall, 310 Uxbridge Rd, Shepherd's Bush, London, W12 7LJ
7.30pm | £25 |
TICKETS MARCH 10
/
TICKETS MARCH 12