Hello there!

Brilliant news… Oakland, CA's No Babies are back in business with a brand new album entitled 'Someone To Watch Over Me'. Upset The Rhythm will be releasing the LP next month on March 9th on red/blue marbled vinyl.

'Someone To Watch Over Me' follows on from the band's 2011 debut and its fleet of successive empowering/imploding 7"s. Here's an exclusive track to check out called 'The Weight', featuring Victoria M. Ruiz (of Downtown Boys) on backing vocals.

"Oakland, CA's No Babies return with their second LP, another furiously ecstatic exploration of the overlapping margins of punk, hardcore, and no wave. The pieces we've come to expect are all here: Jasmine Watson's invectives against capitalism, binaries, police; Ricky Martyr's inimitable and always surprising stop-start guitar; horns of all stripes breaking through the noise (Misha Poleschuck on tenor sax, clarinet); a nimble and powerful jazz-influenced rhythm section (Laura DeVeber on bass, Sean Nieves on drums). Their particular brand of composed/improvised noise/music has never been chaos at all (they've always known exactly what they're doing), and this time around the band seems more at one than ever, aided by the crispness and brightness of Jack Shirley's able production. These are walls of sound, something like a runaway train, or a writhing sea serpent, and we are along for the ride. This is music that feels necessary. These are songs that sound vital to survival." - Grace Ambrose
'Someone To Watch Over Me' is available to
pre-order
here now!
In terms of Upset The Rhythm live show news, this last few days has seen us confirm new London concerts for Matana Roberts in collaboration with Kelly-Jayne Jones (this May at new venue Ghost Notes), and for John Maus and his electrifying live band (this June at the Electric Ballroom). Check our listings section for full details and ticket links.

We're also outlining below our two upcoming shows on the horizon aka next week! On Tuesday 20th Feb, we're hosting an evening of western expansion, honkytonk hex and elemental folk texture at Moth Club with Gun Outfit, Dead Rat Orchestra and Calming River. Whilst the following Saturday night (Feb 24th) we're extremely lucky to have Greg Ashley (of The Gris-Gris) and Mass Datura both playing for us at The Islington. If psychedelic suites of raw catharsis and headswoon abandon are up your street then his show will tick those boxes with a huge marker pen. Read on for all the particulars.
In case you need a soundtrack for this modest memo, I'd like to draw your attention to

Gideon Coe

's excellent BBC 6Music radio show last week that featured

Upset The Rhythm

as its 'label of love'.

Top tracks from

Normil Hawaiians

,

The Green Child

,

Terry

,

Sauna Youth

and

Robert Sotelo

all feature from 2hr 15 mins in!

Enjoy

.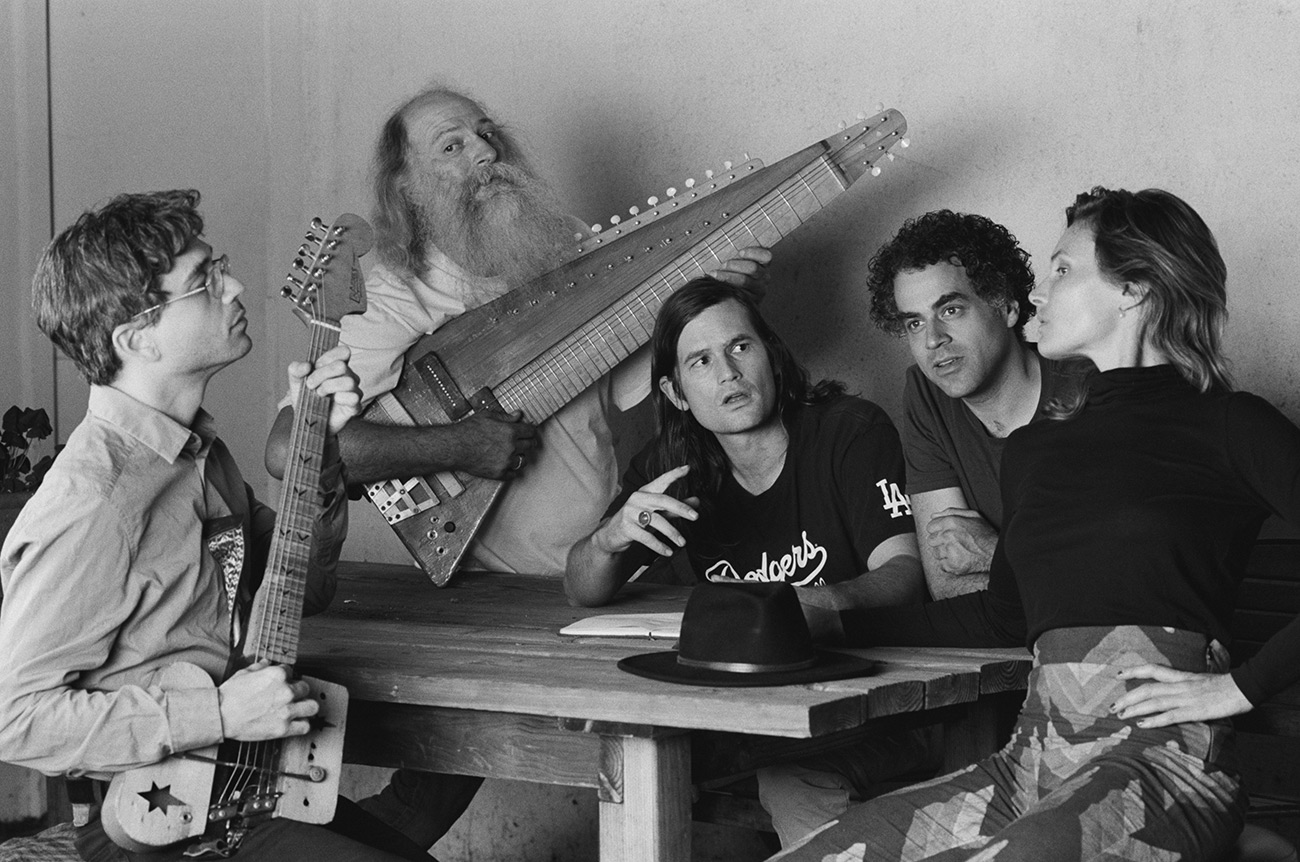 Upset The Rhythm presents…
GUN OUTFIT
DEAD RAT ORCHESTRA
CALMING RIVER
Tuesday 20 February
Moth Club, Old Trades Hall, Valette St, Hackney Central, E9 6NU
7.30pm | £10 |
TICKETS
GUN OUTFIT's
enveloping 'Western Expanse' aesthetic of guitar levitations and honky-tonk hexes are like the stones eroded by years in the arroyo, they've become gradually smoother over time. Their fifth LP (Out of Range on Paradise of Bachelors) ranks as their most brutally beautiful statement yet. Drawing from mythologies both classical and postmodern, Out of Range builds a world in which Brueghel, St. Augustine, and the goddess Cybele ride with John Ford, Samuel Beckett, and Wallace Stevens on a Orphic-Gnostic suicide drive towards the hallucinatory vanishing points of the Southwestern desert, debating the denouement of the decaying American dream.
https://gunoutfit.bandcamp.com/
DEAD RAT ORCHESTRA
see themselves as adrift in a sea of sound and possibility, plucking textures and melodies to craft their idiosyncratic vision of what music can be. Raw, elemental and poignant with a love of idiosyncratic folk traditions and antiquated technology. Their performances have featured flailing axes, salt and sawdust, throbbing harmonium, grinding fiddle and 2000 shards of micro-tuned steel cast to the floor in cascading, shimmering joy.
http://www.deadratorchestra.co.uk/
CALMING RIVER
is the pseudonym of songwriter Joshua Malcolm, who has recently relocated from Denmark back to his native Britain. The name Calming River may conjure tranquility but there has always been a latent, opposing flow of tension and strife to be found—a fragility that emanates within delicate and darkened confines. Joshua has so far released two singles last year to critical acclaim and will be releasing more material in the coming months.
https://soundcloud.com/calming-river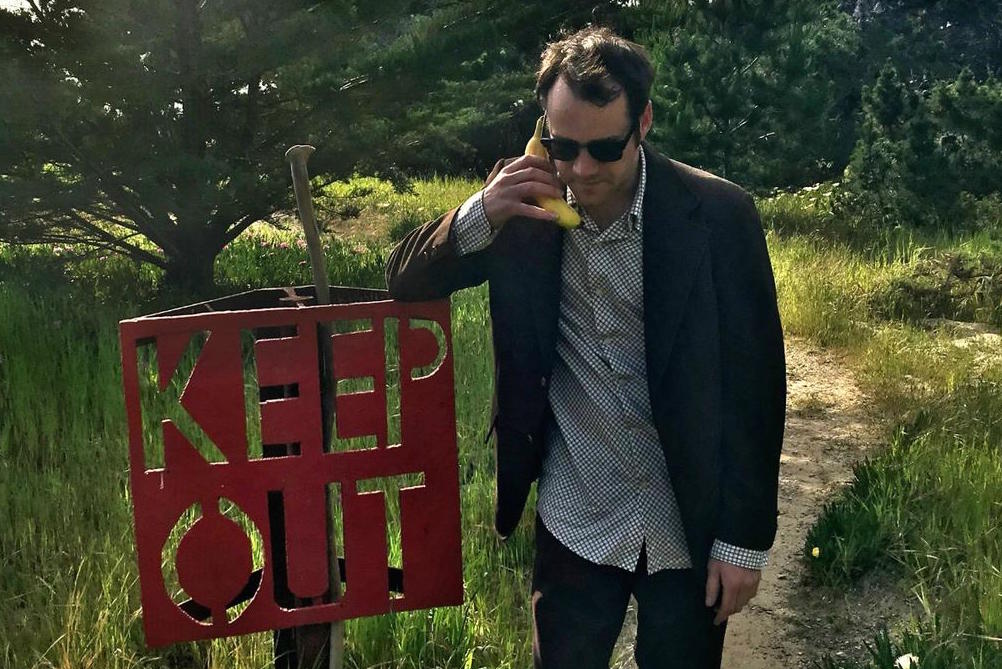 Upset The Rhythm presents…
GREG ASHLEY
MASS DATURA
Saturday 24 February
The Islington, 1 Tolpuddle St, Angel, London, N1 0XT
GREG ASHLEY has been a fixture on the underground music scene since the late Nineties while strafing eardrums as a teenager in Houston in garage- punk band The Strate-Coats. Since then he's proven himself not only as a songwriter, singer and guitar player in bands like The Mirrors & The Gris-Gris, but also as a producer/sound engineer via his Oakland-based Creamery Studio. His career as a solo artist is vast and varied, spanning the gamut between fried-n-beautiful psychedelia, gorgeous & cathartic symphonic suites and gentle, damaged folk music, beginning with 2003's debut and last leaving us with 2017's 'Pictures of Saint Paul Street' (Trouble In Mind). This recent record carries forward Ashley's musical palette (a rootsy amalgam of tortured, Cohen-esque folk tinged with the beer soaked recklessness of a West Texas honky-tonk). The songs on 'Pictures of Saint Paul Street' are lush & beautiful autopsies of society's underbelly, with stark and brutally honest ruminations on humanity. Songs like "A Sea of Suckers" & "Pursue The Nightlife" pull no punches, while "Jailbirds & Vagabonds" and "Blues For A Pecan Tree" carouse on a more abstract, human (almost romantic) level. The protagonist in many of Ashley's songs may be Ashley himself - a true artist willing to admit he's nowhere near perfect, and honest enough to document his sunrises & sunsets no matter if they occur in his own backyard, or on a barroom floor.
https://gregashley.bandcamp.com/
MASS DATURA
have spent the last three years earning a well-deserved reputation for their mesmerising, raw and unpredictable live performances. Mass Datura was initially formed by singer, writer and artist Thomas Rowe (with best friend Joseph Colkett), as an outlet to channel his own strange childhood experiences. Born and raised in the rural ghettos of Western Canada, frontman Rowe discovered at an early age what a powerful form of escapism music could be for him. Landing as an alien in London eight years ago, Rowe gathered a group of like-minded East London misfits around him and from this, Mass Datura formed. Mass Datura take their name from 16th century occult mythology, the Datura flower when ingested was said to give you the ability to levitate, flying through bleak night skies around the world snatching up little children. The band's debut album was released last year alongside a performance at Liverpool Psych Fest. Mass Datura have managed to support some very exciting bands around the country including L.A. Witch, The Black Angels, A Place to Bury Strangers, Holy Drug Couple, Dark Horses and Black Mountain.
Thank you all for reading and for coming out to see David Nance
and Shopping in your hordes recently, have a great week!
Upset The Rhythm
UPSET THE RHYTHM
UPCOMING SHOWS
GUN OUTFIT
DEAD RAT ORCHESTRA
CALMING RIVER
Tuesday 20 February
Moth Club, Old Trades Hall, Valette St, Hackney Central, London, E9 6NU
7.30pm | £10 |
TICKETS
GREG ASHLEY
MASS DATURA
Saturday 24 February
The Islington, 1 Tolpuddle St, Angel, London, N1 0XT
CHAIN AND THE GANG
MILKY WIMPSHAKE (SOLO)
Monday 26 February
OSLO, 1a Amhurst Road, Hackney, London, E8 1LL
KA BAIRD
DIANA POLICARPO / JEJUNO
HACK MYSTIC
Tuesday 6 March
The Lexington, 96-98 Pentonville Rd, Angel, London, N1 9JB
7.30pm | £7 |
TICKETS
SHANNON LAY
Wednesday 7 March
The Islington, 1 Tolpuddle St, Angel, London, N1 0XT
ALAN LICHT
JAMES SEDWARDS
Sunday 11 March
The Islington, 1 Tolpuddle St, Angel, London, N1 0XT
BILL ORCUTT & CHRIS CORSANO:
* DUO PERFORMANCE
RATTLE
Saturday 17 March
The Lexington, 96-98 Pentonville Rd, Angel, London, N1 9JB
* SOLO PERFORMANCES
Sunday 18 March
The Islington, 1 Tolpuddle St, Angel, London, N1 0XT
BRIGID MAE POWER
DANIEL O'SULLIVAN
Tuesday 27 March
Servant Jazz Quarters, 10A Bradbury Street, Dalston, London N16 8JN
JOSHUA ABRAMS - NATURAL INFORMATION SOCIETY
Monday 2 April
OSLO, 1a Amhurst Road, Hackney, London, E8 1LL
NO AGE
MIAUX
VITAL IDLES
Wednesday 4 April
Bethnal Green Working Men's Club, 44 Pollard Row, London, E2 6NB
JAMIE STEWART (Xiu Xiu)
ERIC CHENAUX
Monday 9 April
The Lexington, 96-98 Pentonville Rd, Angel, London, N1 9JB
ED SCHRADER'S MUSIC BEAT
Monday 7 May
Moth Club, Old Trades Hall, Valette St, Hackney Central, London, E9 6NU
NAP EYES

Tuesday 8 May
OSLO, 1a Amhurst Road, Hackney, London, E8 1LL
7.30pm | £10 |
TICKETS
MATANA ROBERTS & KELLY-JAYNE JONES
Wednesday 9 May
Ghost Notes, Peckham Levels, 95A Rye Lane, Peckham, London, SE15 4ST
PROTOMARTYR
ANA DA SILVA
RATTLE
Thursday 10 May
Scala, 275 Pentonville Road, King´s Cross, London, N1 9NL