Hello there!

Welcome to our busy week, five shows in the next seven days! Now that's commitment, we WILL entertain you! We will! Mwhahahahaaaah.

Tomorrow at MOTH Club we have a concert that's literally out of this world with The Space Lady and Spinning Coin both lining up. This epic double-header sees Susan Dietrich Schneider define the unknown parameters of pop with her hazy cloud of vocals, golden vision and casio vistas, whilst Spinning Coin dip out of their tour with Stephen Malkmus for one day to treat us all to their deluxe, lo-finery. Tickets for this one are £10 and expect things to kick off around 8.30pm.
Then this Thursday we have two shows on the same night in what is arguably our first unintentional move towards world domination. At The Victoria in Dalston we're turning everything up for Canadian grunge punks Jo Passed (Sub Pop). We've heard extremely great things about their stunning live shows all across Europe, so we're even more excited they've reached our home turf now.

We also have fruity, twisting post punk from Nottingham courtesy of Slumb Party and London's very own Pet Hates, not one to miss! £7 on the door from 7.30pm, you know what to do!
Across town the same night, we're also hosting an electronically-minded event with Eartheater (PAN), Cucina Povera (Night School) and Richard Riggs at the Courtyard Theatre. If you like your music theatrical, textured, bristling with ideas and hurtling into the distant future this show is for you.

Courtyard Theatre is situated on Pitfield Street in Shoreditch by the way, tickets available form the links below and available on the door on the night.
Friday night, there's no letting up, yet a distinct change of gear as we'll be hosting an evening of Tompkins Square Records artists at St John on Bethnal Green! We have the transcendent Irish songwriter Brigid Mae Power, fingerstyle legend Duck Baker and the lightning fast talents of Gwenifer Raymond all to contend with.

This concert is boasting such high levels of flair, expertise and spirit that it should come with a disclaimer, let this be it then, one night for the memory banks.
Then finally, one week today, or if you prefer, next Monday, we make our first venture to EartH on Stoke Newington Road. In the venue's stirring art deco theatre we've arranged two very special performances from Grouper. Liz Harris is an artist so unique and inspiring that we can't put it into words, so let it be known that this will be a concert of her song-based material, involving piano as its centerpiece, and is part of her last visit over to the UK for some time with this project. The good news is that we still have some tickets left for the later of the two shows, which will take place between 9-11pm. The veils will thin, who knows what's waiting for us on the other side? Only time will tell.

So there you go, five shows in seven days as promised! Essentially a mini-festival is taking place on your doorstep, full of energy, ideas and astounding music. This impressive series of events are outlined below in full. So much to hear, so little time, see you down the front.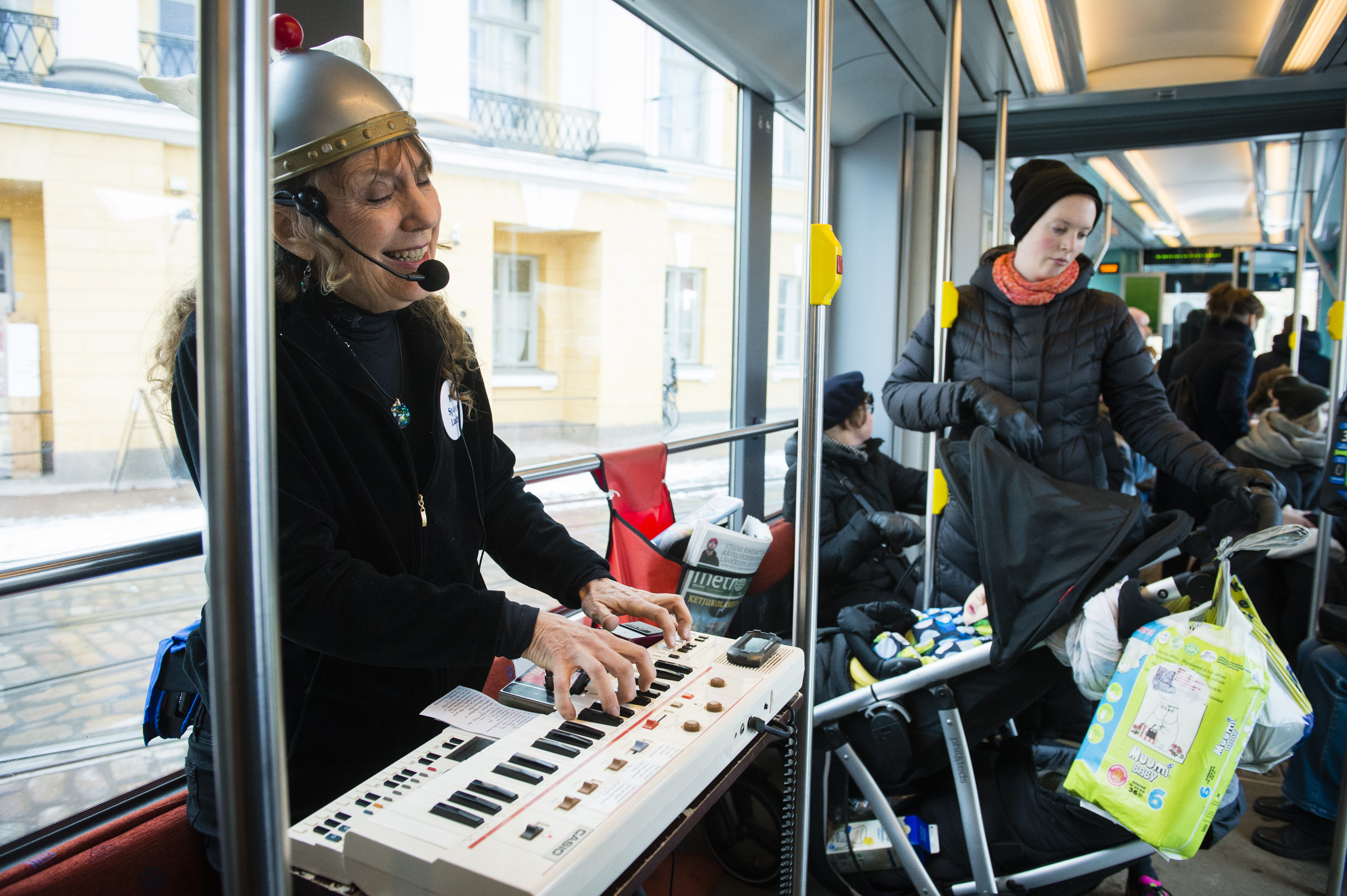 Upset The Rhythm presents…
THE SPACE LADY
SPINNING COIN
Tuesday 23 October
Moth Club, Old Trades Hall, Valette St, Hackney Central, E9 6NU
7.30pm | £10 |
TICKETS
THE SPACE LADY began her odyssey on the streets of San Francisco in the late 70s, playing versions of contemporary pop music an accordion and dressed flamboyantly, transmitting messages of peace and harmony. Following the theft of her accordion, The Space Lady invested in a then-new Casio keyboard, birthing an otherworldly new dimension to popular song that has captured the imaginations of the underground and its lead exponents ever since, with the likes of John Maus, Erol Alkan and Kutmah being devotees. Of her early street sets, only one recording was made, self-released originally on cassette and then transferred to a homemade CD. 'The Space Lady's Greatest Hits' released in 2014 through Night School features the best of these recordings - mostly covers but with some originals - pressed on vinyl for the first time and features archival photographs and liner notes from The Space Lady herself. 'Greatest Hits' contains The Space Lady's personal favourites; her haunting take on The Electric Prunes' 'I Had Too Much To Dream (Last Night),' a frantic 'Ballroom Blitz' amidst other reconstructed pop music. Following on from this wonderful record, The Space Lady released a split LP in 2015 with the Burnt Ones on Castle Face records which included her spectral take on 'Across The Universe' and a brand new LP this year through Mississippi entitled 'On The Street Of Dreams'.
https://soundcloud.com/dazedandconfused/sets/the-space-lady-greatest-hits
SPINNING COIN
are a fiercely independent rock group from Glasgow, something you could probably guess by listening to any of their songs. Their roots are all over the place but a simple love of playing together in their rehearsal space, and almost never turning down shows, has seen them coalesce a winning group sound in almost no time at all. Drummer Chris White is part of the Winning Sperm Party collective, who document of a world of shadowy Glasgow music running all the way from the Glasgow Music Collective to Fuzzkill Records today. Where Spinning Coin branch out from things is in their cascading melodicism topped with some amazing shredding. This connects into a slightly different Glasgow music scene more associated with Orange Juice, Teenage Fanclub, and of course The Pastels, who released their debut album through their Geographic Music imprint. Their music is beautifully rough-hewn guitar pop that takes in frustration, but also gracefulness and splendour, in equal measure. The fourteen songs on debut 'Permo' trace all kinds of terrain, though the overarching story might be that of a group looking for escapism, somehow and anyhow, in the midst of a social and cultural climate that's closing down possibilities for difference and community.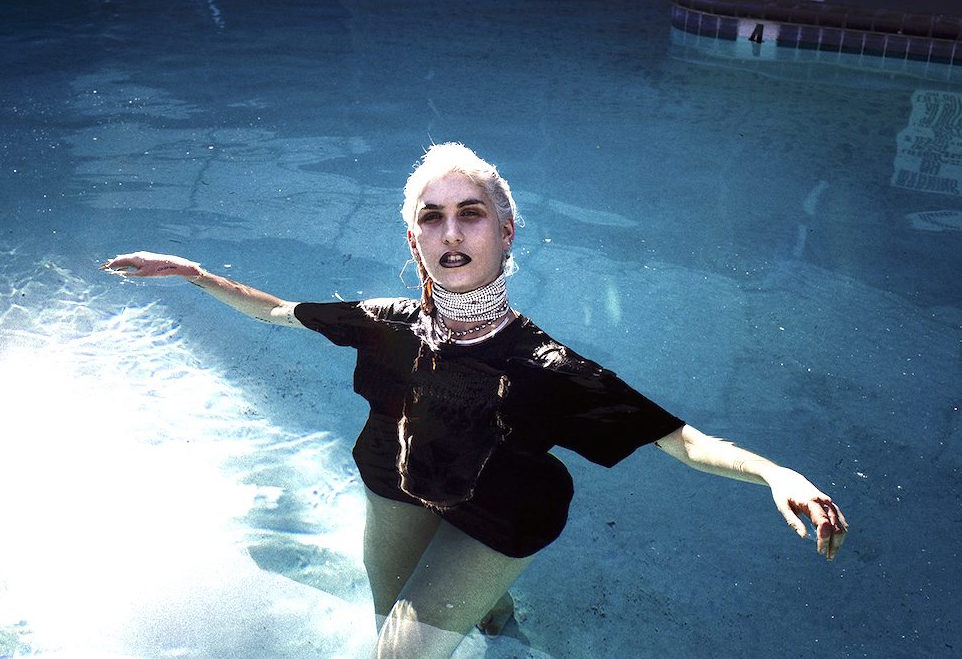 Upset The Rhythm presents…
EARTHEATER
CUCINA POVERA
RICHARD RIGGS
Thursday 25 October
The Courtyard Theatre, 40 Pitfield Street, Shoreditch, N1 6EU
8pm | £10 |
TICKETS
EARTHEATER (aka Queens based artist Alexandra Drewchin) distills foley-filled digital production, a three-octave vocal range, and classical composition into works suspended between obsessively detailed sonic tapestries and almost recklessly romantic and gestural electronica. A body of viscerally emotive live performance stands alongside her recorded output, realized by her fearless physical investment and gut-wrenching vocal sincerity. 'IRISIRI', Eartheater's third full-length record (out now on Pan), lays out a shifting network of abstract song craft, laced with sudden structural upheavals and collisions of mutated tropes from numerous sonic vocabularies. Modular synth staccato plucks hammer out in arrhythmic spirals over a carefully muzzled grid of pumping kicks - unleashed in unpredictable disruptions. Technoid stabs mingle with crushed black metal. An icy OS reads poetry against a bed of granular synth swells. Drewchin's sirening whistle-tone vocals drape over relentless live harp arpeggios. Drewchin's lyrics, strewn with flourishes of wordplay and symbolism, explore themes of her autodidactic experience - playing with the tutelage of the 'pupil' within the 'iris' mirrored in the palindrome IRISIRI. Eartheater confounds expectations of structure and resolution before deciding to thread in a sugary melody that snaps us back into some conception, however hazy, of pop songwriting. Drewchin performs and collaborates with art duo and close friends FLUCT. In February 2017, she starred in Raul de Nieves and Colin Self's opera The Fool at the Kitchen. In April 2017, featured on two tracks from Show Me The Body's Corpus I mixtape alongside Denzel Curry and Moor Mother. She's currently composing work for the contemporary chamber orchestra, Alarm Will Sound, that will debut in May 2018. Her new live set sees her accompanied by the concert harpist Marilu Donivan.
https://alexdrewchin.bandcamp.com/releases
CUCINA POVERA
aka Finnish-born musician and artist Maria Rossi, has been active on the Glasgow underground scene for a while, but her recorded output has been sparse. Recent debut album, 'Hilja' is an album of rare beauty and conceptual rigour. Rossi loops and layers her vocals over minimal synths and environmental recordings, but the music remains fluid and amorphous, never falling into rote repetition. While you can map out some reference points – Julia Holter's early synth-based work, Akira Rabelais's digitally manipulated Icelandic choral laments, Polish duo WIDT's ambient synth operatics – Rossi's music inhabits its own universe. The combination of her clear, unaffected voice and minimal synth creates a sound that is simultaneously icy and warm, like sunlight breaking over a frozen landscape. 'Hilja' is out now on Night School.
https://cucinapoveraglasgow.bandcamp.com/
RICHARD RIGGS
is a Bromley-based musician who released his new album 'Unique Ratios' this August. After a series of dark ambient limited cassette only releases beginning five years ago, favourably reviewed by the likes of Wire Magazine and Tiny Mix Tapes, Richard took some time out and returns with a 41 minute album that encompasses techno and ambient, lurking in the interzone where electronic music and post punk intersect. The goal was to draw a line and create a more immediate and aggressive set of songs that combine digital technology with recent analogue instruments such as Moog's DFAM drum synth. The tracks reflect the belief that electronic music is able to both comment sonically on its environment, as well as providing the ritualistic, repetitive means to transcend it.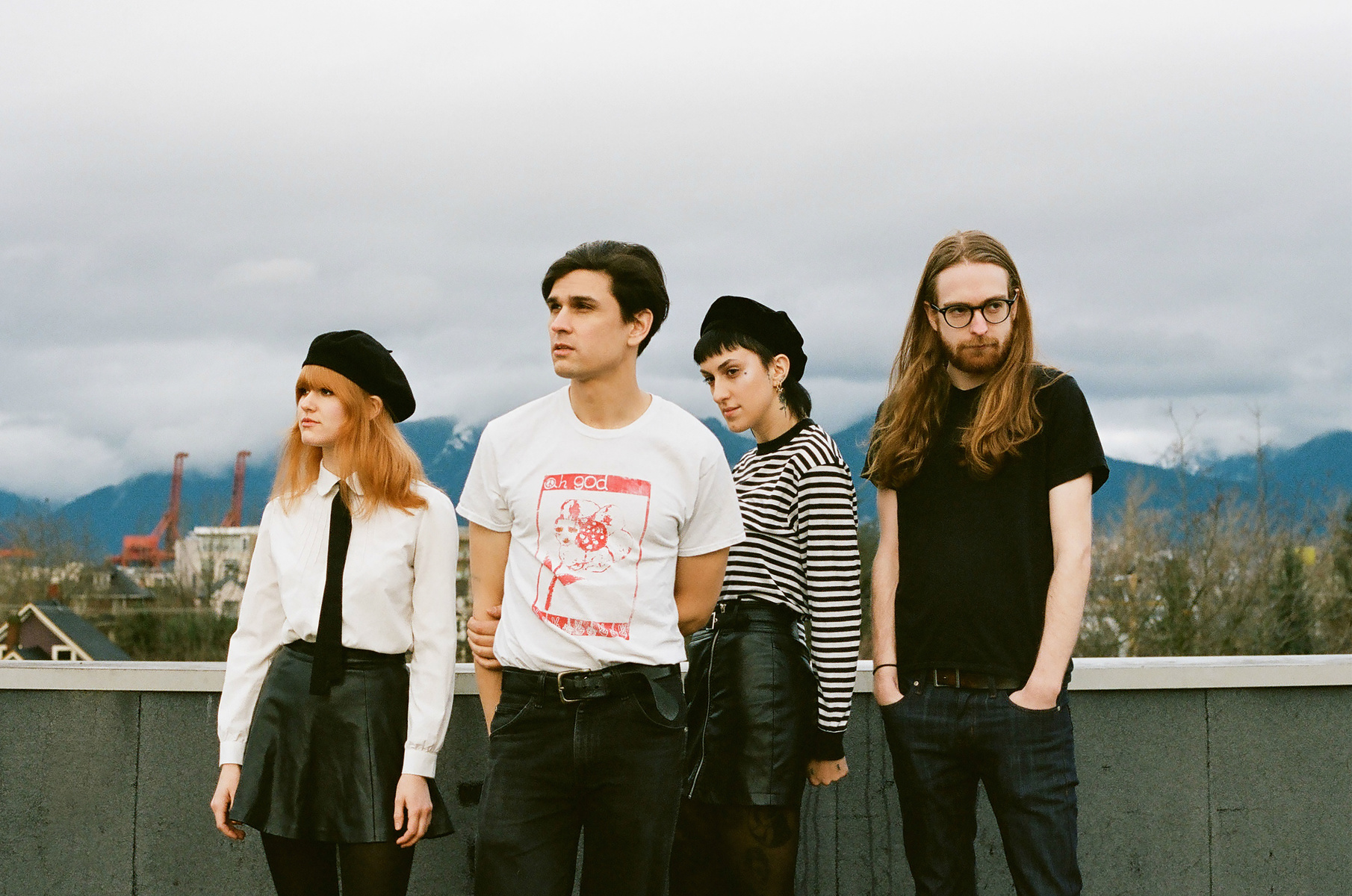 Upset The Rhythm presents…
JO PASSED
SLUMB PARTY
PET HATES
Thursday 25 October
The Victoria, 451 Queensbridge Rd, Dalston, London, E8 3AS
7.30pm | £7 |
TICKETS
JO PASSED sound like a messed-up Beatles, one where Lennon & McCartney reunite in a parallel 1980's having discovered Can, Neu! and Sonic Youth. The band's new album on Sub Pop, 'Their Prime', demonstrates the band's timeless knack for dreamy melodies and chord progressions that sound like they were created in a land far, far away. Lyrically, however, it's imbued with a philosophical longing for answers to questions that have resurfaced for the first time since the explosion of counterculture. Frontman Jo Hirabayashi is crucially aware of the world around him crumbling, yet he's not lost sight of his sense of fun. His approach to the album was to create a collage record of everything he's inspired by. The last track 'Places Please' is his attempt to make Grouper dine out with Frank Ocean, whereas 'Undemo' enquires about Leonard Cohen joining This Heat. Jo, along with his friend and drummer Mac Lawrie, moved across the country from Vancouver to Montreal and back again. The two would play shows in Montreal and eventually tour the far right corner of North America. Upon Jo's return to the west coast, multi-instrumentalist Bella Bebe officially joined the band in January of 2016, expanding Jo Passed from trio to a full quartet. Multimedia artist Megan-Magdalena Bourne began working with Jo Passed on a video project for the song 'Rage' (from the Out EP). This creative partnership would eventually lead to her taking on the role of bassist for the band.

'Their Prime' is a record about identity and the loss of time that happens as a direct consequence of being in the city with nowhere to rent, no time outside of employment and no realistic expectations to live up to. It encompasses that fear of being beyond the glory years, the most creatively fruitful period of one's life. Those years were lost to contemporary struggles for working relationships, home, identity and space. "It's me owning my worst nightmare," Jo admits. "A lot of the Jo Passed project has been about confronting fears. I was afraid to move away from Vancouver to Montreal on my own. Afraid to leave musical relationships I had. Afraid to bare the full responsibility of a project. I've been putting out records and not ones anyone's necessarily heard. Being open about those fears is a good way of dealing with them." You can hear the frustrations and the jitters in the crashing loud-and-quiet motifs throughout the album's twelve tracks, which offer up a patchwork quilt of sound, similar to Faust's 'IV' or 'Red Medicine' by Fugazi.
https://jopassed.bandcamp.com/
SLUMB PARTY
are funked up post punkers from Nottingham. Point your ears in their direction and you'll find the righteous blast of a post-punk-skronk party of such hip-gyrating magnitude that you'll wanna take a bulldozer to your nearest nightclub and pull shapes on the ruins. Their debut 7" dropped earlier this year via German label Erste Theke Tontraeger, and their debut LP (Drunken Sailor) followed shortly afterwards. Fittingly, songs are concise and snappy, with flashes of everything from the rhythms of 80s Athens, GA (Pylon, early B-52s), the soul/punk hybrid of both The Nation of Ulysses and The Make-Up, the hyper-whacked sax rush of the Contortions...plus yer Minutemen, yer Gang Of Fours, yer Shoppings, yer favourite bands with attitude and heads so full of ideas you'll find yourself wondering why most bands fail to make a sassy combination of arts and smarts sound this essential.
https://slumbparty.bandcamp.com/
PET HATES
are a London four-piece who play crunchy and infectious hook filled jams. Fully formed in Jan of this year, they've been busy gigging their brand of 'All over the shop Indie Rock' around town and have a few demos to boot.
https://pethates.bandcamp.com/releases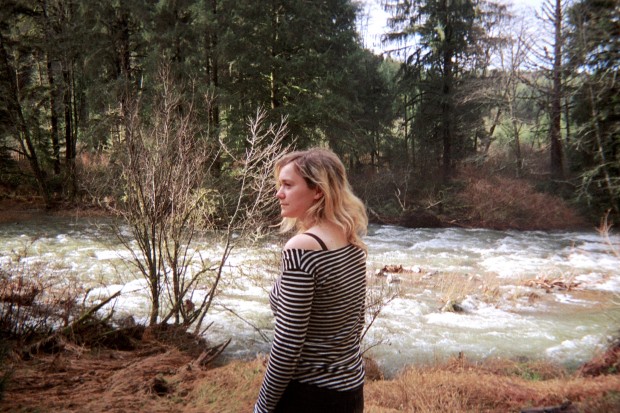 Upset The Rhythm presents…
Tompkins Square Records night featuring…
BRIGID MAE POWER
DUCK BAKER
GWENIFER RAYMOND
Friday 26 October
St John on Bethnal Green, 200 Cambridge Heath Rd, London, E2 9PA
7pm | £10 |
TICKETS
BRIGID MAE POWER is an Irish singer-songwriter and multi-instrumentalist who, like Judee Sill, Micky Newburyor Linda Perhacs before her, paints her songs in dreamily expansive strokes, transporting earthly compositions into universal and exultant realms. Her self-titled debut on Tompkins Square was a majestic suite of reverb-swathed laments for voice, guitar, piano, accordion, and harmonium, recorded at the Portland studio of key musical foil Peter Broderick. Themes include transformation, change, motherhood, acceptance, strength, courage and trust. In the words of Power, the album was about "trusting if you lose yourself or your way - you can come back". New album 'The Two Worlds' is another masterful collection of effortless, affecting folk, and an album that furthers the songwriter and multi-instrumentalist's already stellar reputation. Live, Brigid can encapsulate the timeless magic of her songs either solo or as a duo with Peter. Thus far she has toured throughout Ireland, UK and the US together with artists including Lee Ranaldo, Richard Dawson, Alasdair Roberts, Peter Broderick and Ryley Walker, with performances at Le Guess Who? and TUSK festivals along the way. This show follows on from Brigid's jaw-dropping performance at Servant Jazz Quarters earlier this year.
http://www.brigidmaepower.com/
DUCK BAKER
is one of the most highly regarded fingerstyle guitarists of his generation. His repertoire ranges from traditional Irish music through old-time mountain music and bluegrass to blues, gospel, and ragtime to swing and modern jazz, to free improvisation. Duck was born Richard R. Baker IV in 1949 and grew up in Richmond, Virginia. His teenage years were devoted to playing in rock and blues bands before becoming interested in fingerpicking blues and old-time country in local coffeehouses. By the time he moved to San Francisco in the early seventies, Duck was performing the wide range of material heard on his first record, 'There's Something for Everyone in America' (Kicking Mule Records, 1976). In the late seventies, Baker recorded four more solo records, including the first ever solo guitar record of Irish and Scottish music. He also found time to participate with John Zorn, Eugene Chadbourne and others, in the "downtown" loft scene that was so important to the course of avant-garde music. Many of Duck's recordings since 1980 have focused on his own compositions, but he also made recordings of blues and gospel material, a collection of early European Christmas carols and another devoted to Irish and Scottish tunes. His most ambitious record, 'Spinning Song', got rave reviews in Jazz Times, Cadence, Coda, and the New York Times, and helped establish Baker as an important voice in the world of fingerstyle jazz guitar. Tompkins Square recently issued an album of Duck's demos and outtakes between 73-79 entitled 'Les Blues Du Richmond'.
https://www.facebook.com/duckbaker1/
GWENIFER RAYMOND
is a Welsh multi-instrumentalist, originally from Cardiff but now residing in Brighton, England. Gwenifer began playing guitar at the age of eight shortly after having been first exposed to punk and grunge. After years of playing around the Welsh valleys in various punk outfits she began listening more to pre-war blues musicians as well as Appalachian folk players, eventually leading into the guitar players of the American Primitive genre. She has since been playing her own moody and often-times manic original American Primitive styled compositions on guitar and banjo around the UK. In 2017 Gwenifer signed to the esteemed label Tompkins Square, who released her first single 'Sometimes There's Blood' in October of that year. Her debut album 'You Never Were Much of a Dancer' came out at the end of June to much critical praise.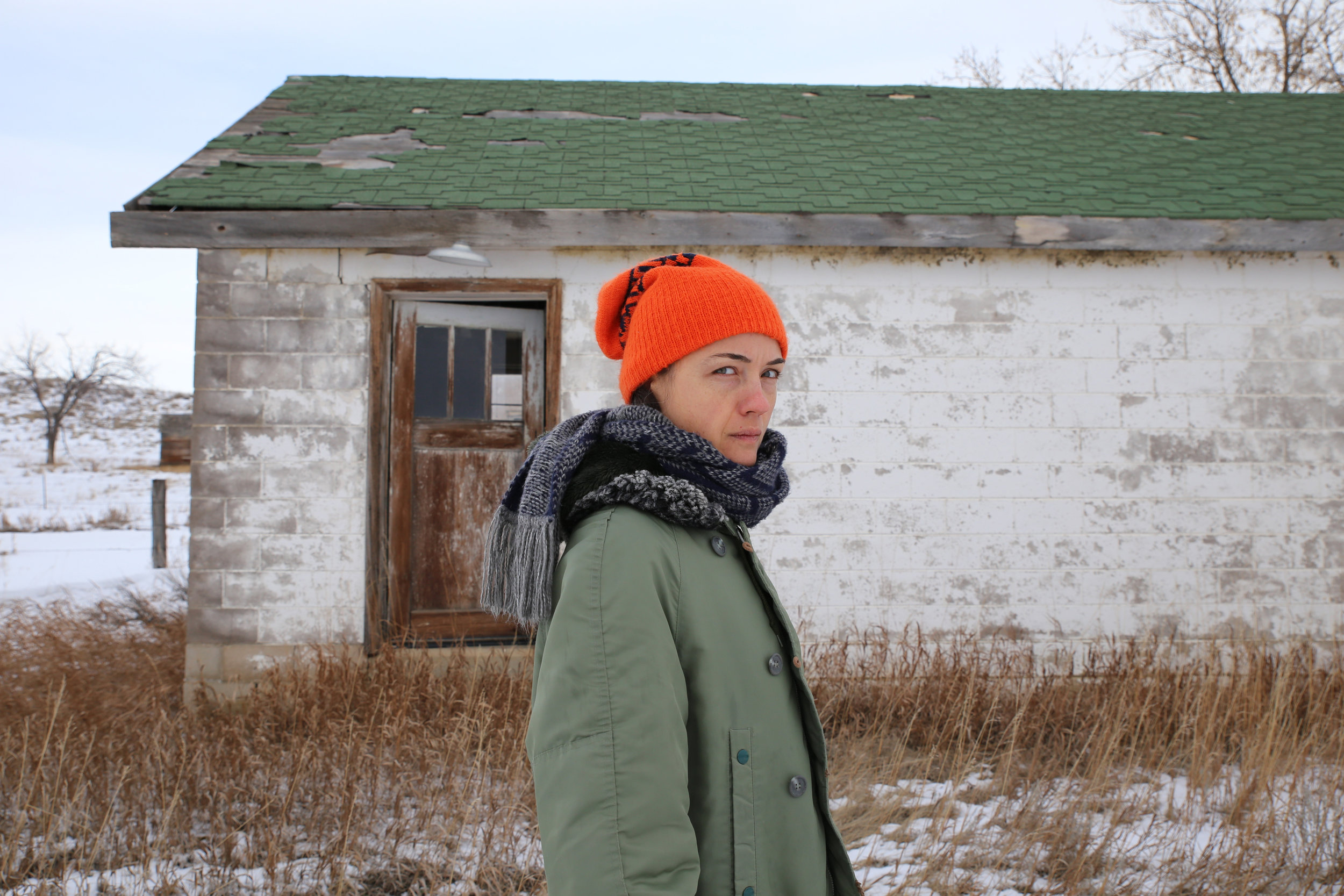 Upset The Rhythm presents…
GROUPER
Monday 29 October
Hackney Arts Centre (EartH), 13 Stoke Newington Road, London, N16 8BH
EARLY SHOW: 7pm - 9pm SOLD OUT
LATE SHOW: 9pm - 11pm ON SALE NOW!
7pm-9pm / 9pm-11pm | £16.50 |
TICKETS
GROUPER
is a recording and performing project by Liz Harris. She lives and works in Astoria, OR. Grouper's astonishing new album Grid of Points was recently been released on Kranky. This London show will be part of Grouper's last European tour for some time. Due to exceptional demand we've added a late show at the same venue on the same date, this one will run between 9pm - 11pm and is on sale now to accommodate everyone! The early show 7pm-9pm is entirely sold out.
http://www.repeatingpattern.com/
Thanks for all your time and effort, we're looking forward to seeing you soon!
Upset The Rhythm
UPSET THE RHYTHM
UPCOMING SHOWS
THE SPACE LADY
SPINNING COIN
Tuesday 23 October
Moth Club, Old Trades Hall, Valette St, Hackney Central, London, E9 6NU
7.30pm | £10 |
TICKETS
EARTHEATER
CUCINA POVERA
RICHARD RIGGS
Thursday 25 October
The Courtyard Theatre, 40 Pitfield Street, Shoreditch, London, N1 6EU
8pm | £10 |
TICKETS
JO PASSED
SLUMB PARTY
PET HATES
Thursday 25 October
The Victoria, 451 Queensbridge Rd, Dalston, London, E8 3AS
7.30pm | £7 |
TICKETS
Tompkins Square Records night featuring…
BRIGID MAE POWER
DUCK BAKER
GWENIFER RAYMOND
Friday 26 October
St John on Bethnal Green, 200 Cambridge Heath Rd, London, E2 9PA
7pm | £10 |
TICKETS
GROUPER
Monday 29 October
Hackney Arts Centre (EartH), 13 Stoke Newington Road, London, N16 8BH
EARLY SHOW : 7pm - 9pm SOLD OUT
LATE SHOW : 9pm - 11pm ON SALE NOW!
7pm-9pm / 9pm-11pm | £16.50 |
TICKETS
PAN AMERICAN
RATTLE
Wednesday 7 November
Redon, Railway Arches, 289 Cambridge Heath Rd, London, E2 9HA
7.30pm | £8 |
TICKETS
SIR RICHARD BISHOP
CIAN NUGENT
Thursday 8 November
Bethnal Green Working Men's Club, 44 Pollard Row, London, E2 6NB
7:30pm | £10 |
TICKETS
MARY LATTIMORE
LUCINDA CHUA
Monday 19 November
The Lexington, 96-98 Pentonville Rd, Angel, London, N1 9JB
7.30pm | £8 |
TICKETS
HEN OGLEDD
Friday 30 November
The Courtyard Theatre, 40 Pitfield Street, Shoreditch, London, N1 6EU
7.30pm | £12 |
TICKETS
ERIC CHENAUX
ROBERT SOTELO
Wednesday 5 December
The Islington, 1 Tolpuddle Street, Angel, London, N1 0XT
7.30pm | £10 |
TICKETS
AIR WAVES
Thursday 31 January
The Islington, 1 Tolpuddle St, Angel, London, N1 0XT
KRISTIN HERSH
With ROB AHLERS (drums) & FRED ABONG (bass)

Sunday 10 March & Tuesday 12 March
Bush Hall, 310 Uxbridge Rd, Shepherd's Bush, London, W12 7LJ
7.30pm | £25 |
TICKETS MARCH 10
/
TICKETS MARCH 12