Morning all!

Our record label is 100 releases old today! Thank you for tagging along with us on this epic detour from conventional entertainment. Back in 2004 we were a nervous bunch, sending off to the Czech Republic for 500 black/white 10"s with the best intentions.

This 100th record milestone was never envisaged, even by the twinkliest of eyes, and it's only because of your incredible support that we've ended up here. Every time you buy a record from us it helps to fund all our future endeavors, so let us congratulate you for being part of our past, present and future!
UTR100 takes the form of this very brightly coloured and brightly sounding debut 7" from Olympia, WA's Gen Pop. Gen Pop play a fervent noise punk for this overstretched human era, spilling with impassioned vocals, needling guitars, winding energy and air-tight rhythms. They write ballads of confused ability, riotous stompers decrying plutocracy, and embrace all that still bands us together as alive!

Featuring Ian Corrigan and Maryjane Dunphe from VEXX, it's a pleasure to continue our relationship with both of them through this very special release. Gen Pop's debut 7" is available in all good record shops from today and also directly though our webshop

here

too.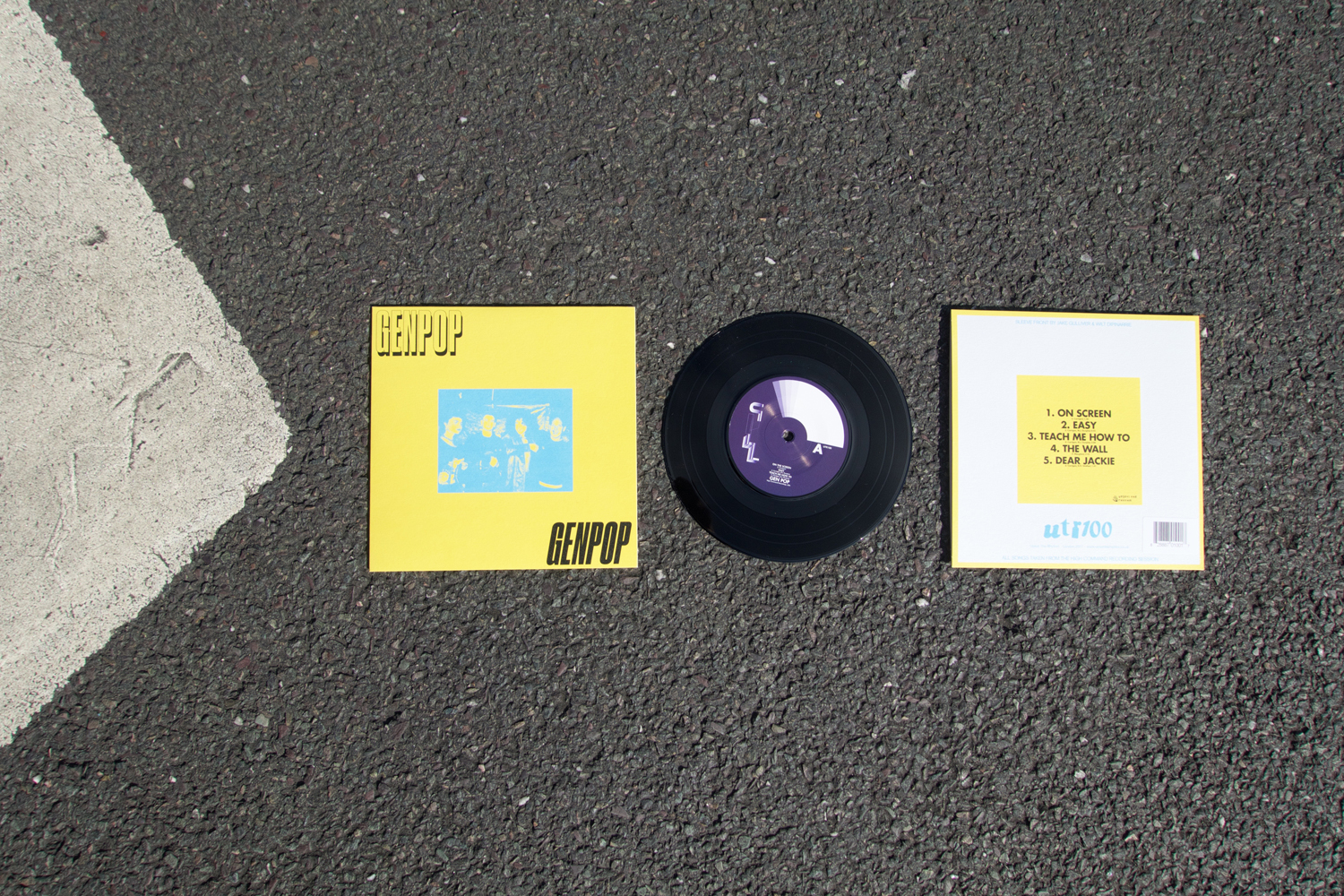 In terms of upcoming concerts, our next must see/hear event falls this Sunday at The Islington featuring an exclusive debut London performance from avant-disco rapture masters Amor. Featuring a host of musical luminaries including Richard Youngs, Luke Fowler, Michael Francis Duch and Paul Thomson, Amor twist electronics, congas and vocals into a blissful invocation. Check out their recent Night School 12" for all the evidence you'd ever need of their transcendental brilliance.

In support we have an evocative paradise of sound courtesy of Bamboo and the twitchy minimalist clout of Middex too. Read on for everything you need to know, so excited for Sunday!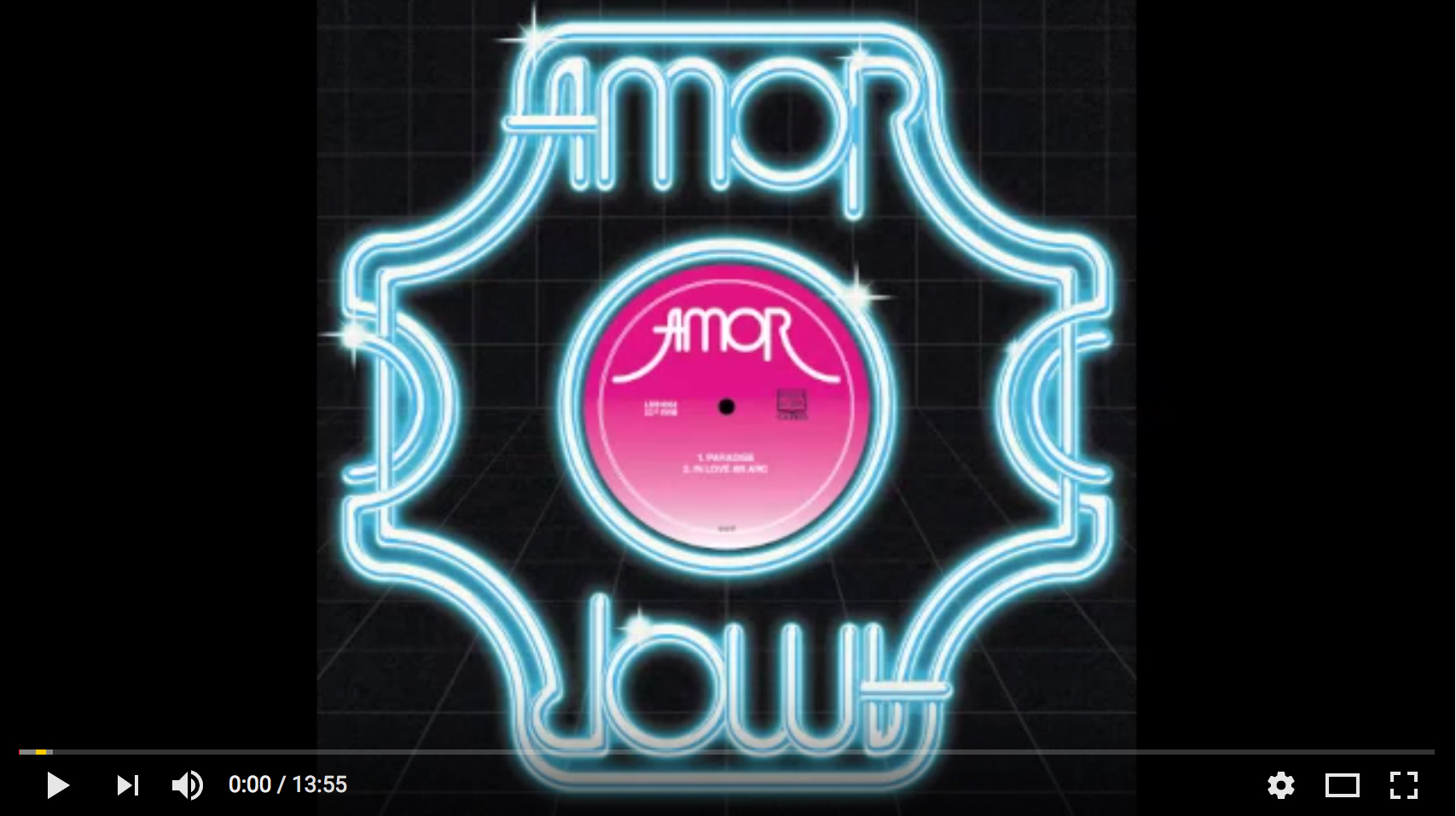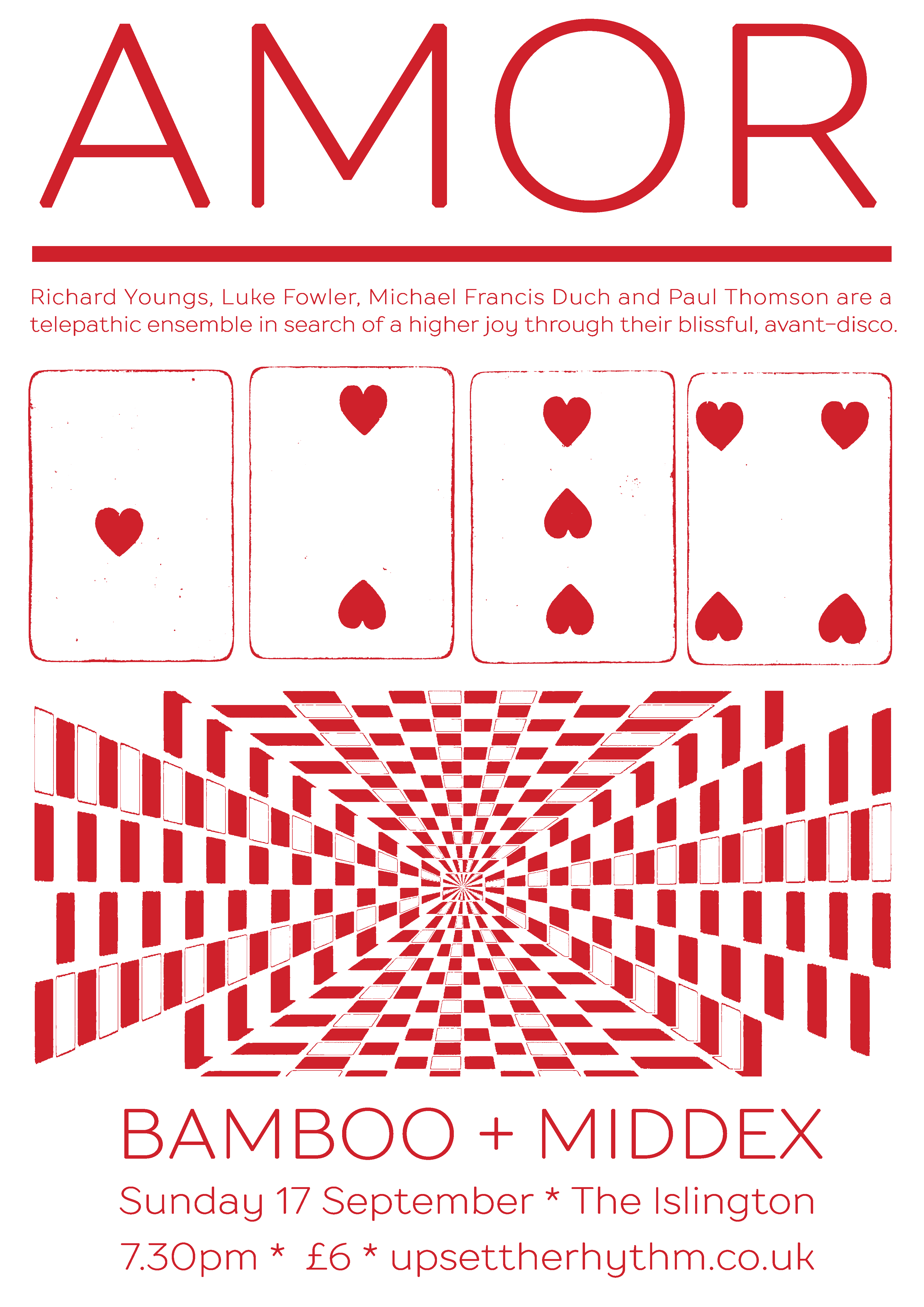 Upset The Rhythm presents…
AMOR
BAMBOO
MIDDEX
Sunday 17 September
The Islington, 1 Tolpuddle St, Angel, London, N1 0XT
AMOR, a new quartet based largely in Glasgow, consisting of Richard Youngs, Luke Fowler, Michael Francis Duch and Paul Thomson. AMOR is a master-class in blissful, searching, avant-disco fuelled by telepathic ensemble playing and an untouchable, higher joy. With a life-giving force that's found in the balance between hefty, bass-thick kicks and crisp percussion, an elastic double bass that lends a bounce to proceedings and floating piano chords that recall a warped take on Philadelphia International Records, a live AMOR performance is a ritual of dance, of togetherness. Fowler's subtle electronic touches set up some of the most open-hearted, love-infected vocals Richard Youngs has ever set to tape. Guided through various drops and ecstatic highs by ceaselessly inventive rhythm composition, the listener is elevated to several plains, to different levels and spirits. Richard Youngs has a 140+ long discography covering any number of musics often invented by Youngs himself, while Luke Fowler is an award winning film-maker and visual artist, as well as an electronic musician in his own right. Paul Thomson is a drummer and percussionist with Franz Ferdinand and The Yummy Fur and Michael Francis Duch is a double bassist based in Norway with deep roots in the world of improvisation and minimalist composition. AMOR's debut 12" Paradise / In Love An Arc surfaced earlier this year to rapturous acclaim on Night School, but the merging of minds in a space, locked in to the collective sound is where this music really breathes. This is a rare chance to be part of it.
https://www.youtube.com/watch?v=nQpE8Aqb32U
BAMBOO
is the sublime project from Nick Carlisle (of Peepholes, Don't Argue) and Rachel Horwood (of Trash Kit, Halo Halo). Their music is vivid and deeply poignant, locking into a magnetic attraction between Rachel's flawlessly resonant folk cadence and Nick's pristine synth pop production. Bamboo's second studio album, The Dragon Flies Away, was released in May on Upset The Rhythm on LP, CD and digitally. The Dragon Flies Away tells a story loosely associated with the Hannya demon mask of Noh theatre plays such as Dojoji, and reflects the range of emotion the Hannya mask is capable of displaying: obsession, jealousy, sorrow and rage. The album presents its story in two acts and is presented with a gatefold sleeve and lyric / artwork sheet. Horwood's evocative paintings are given centre stage with the packaging, allowing the album's story to grow beyond sound, making the journey all the more immersive.
Thank you (x 100) for spending your time with us,
Looking forward to Sunday!
Upset The Rhythm
x
UPSET THE RHYTHM
UPCOMING SHOWS
AMOR
BAMBOO
MIDDEX
Sunday 17 September
The Islington, 1 Tolpuddle St, Angel, London, N1 0XT
7.30pm | £6 |
TICKETS
SHANNON AND THE CLAMS
TV CRIME
Monday 9 October
Tufnell Park Dome, 178 Junction Road, Tufnell Park, London, N19 5QQ
PRIESTS
DOWNTOWN BOYS
BIG JOANIE
Wednesday 18 October
Tufnell Park Dome, 178 Junction Road, Tufnell Park, London, N19 5QQ
7.30pm | £12 |
TICKETS
CARLA DAL FORNO
PROTECTIVE SPELLS
Tuesday 24 October
The Shacklewell Arms, 71 Shacklewell Lane, London, E8 2EB
JOHN MAUS
THE WORLD
Friday 27 October
Tufnell Park Dome, 178 Junction Road, Tufnell Park, London, N19 5QQ
7.30pm | £12 | SOLD OUT
SHOPPING
GAUCHE
THE WORLD
Friday 10 November
Kamio, 3 Rivington Street , London, EC2A 3JL
8pm - 2am | £9 |
TICKETS
MOUNT EERIE

Monday 13 November
Tuesday 14 November
St John on Bethnal Green
200 Cambridge Heath Rd, Bethnal Green, London, E2 9PA
7.30pm | £15 |
TICKETS
PROTOMARTYR
SAUNA YOUTH
BOMBER JACKETS

Tuesday 14 November
Tufnell Park Dome, 178 Junction Road, Tufnell Park, London, N19 5QQ
7.30pm | £12 |
TICKETS
FUTURE ISLANDS
Monday 20 November - SOLD OUT
Tuesday 21 November - SOLD OUT
In collaboration with Parallel Lines
O2 Academy Brixton, 211 Stockwell Rd, Brixton, London SW9 9SL
ROY MONTGOMERY
ALEXANDER TUCKER
Thursday 23 November
In collaboration with Café OTO
Cafe OTO, 22 Ashwin Street, Dalston, London, E8 3DL
7.30pm | £10 |
TICKETS
RICHARD DAWSON
(Live band show)
Wednesday 20 December
Islington Assembly Hall, Upper Street, Islington, London, N1 2UD
7pm | £15 |
TICKETS