Great news!

Today

No Babies

excellent, new

album 'Someone To Watch Over Me' is released through Upset The Rhythm. Featuring thirteen tracks that implode and empower in equal measure it's a truly jaw-dropping listen. This stunning LP is pressed on red marbled vinyl and is available now in all good record shops as well as through our

webshop here

.
"Oakland, CA's No Babies return with their second LP, another furiously ecstatic exploration of the overlapping margins of punk, hardcore, and no wave. The pieces we've come to expect are all here: Jasmine Watson's invectives against capitalism, binaries, police; Ricky Martyr's inimitable and always surprising stop-start guitar; horns of all stripes breaking through the noise (Misha Poleschuck on tenor sax, clarinet); a nimble and powerful jazz-influenced rhythm section (Laura DeVeber on bass, Sean Nieves on drums). Their particular brand of composed/improvised noise/music has never been chaos at all (they've always known exactly what they're doing), and this time around the band seems more at one than ever, aided by the crispness and brightness of Jack Shirley's able production. These are walls of sound, something like a runaway train, or a writhing sea serpent, and we are along for the ride. This is music that feels necessary. These are songs that sound vital to survival." - Grace Ambrose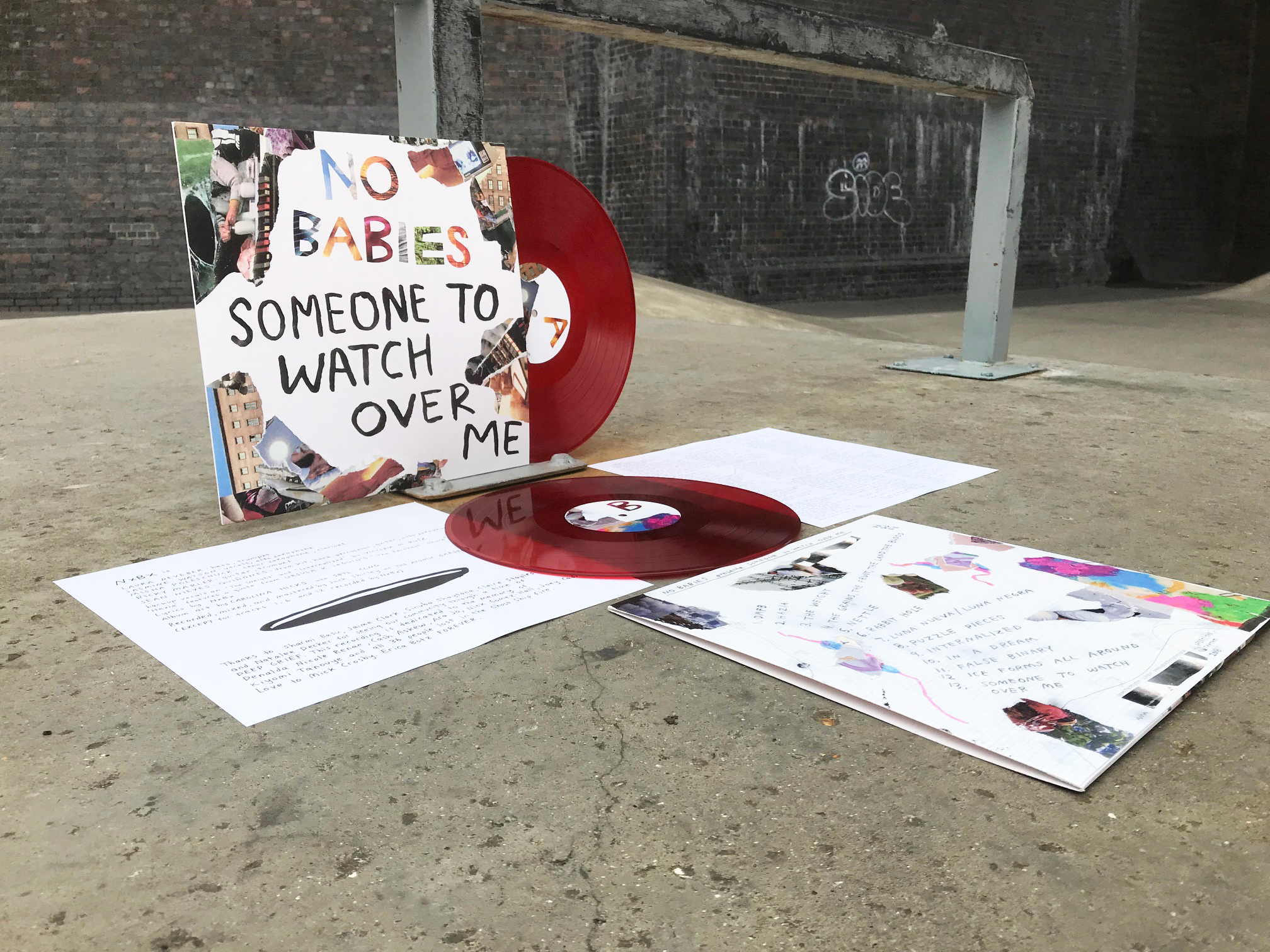 Also, whilst we have your attention, this Sunday Upset The Rhythm have a concert prepped for The Islington with the illustrious American avant-guitarist Alan Licht. For this performance Licht will present some feedback drenched free guitar similar to his Editions Mego album 'Four Years Older'. Joining Licht on the bill will be James Sedwards and Steve Noble too with an improvised duo set of rock histrionics.

Full details on this event and next week's Bill Orcutt & Chris Corsano duo and solo concerts can be found below, thanks for reading!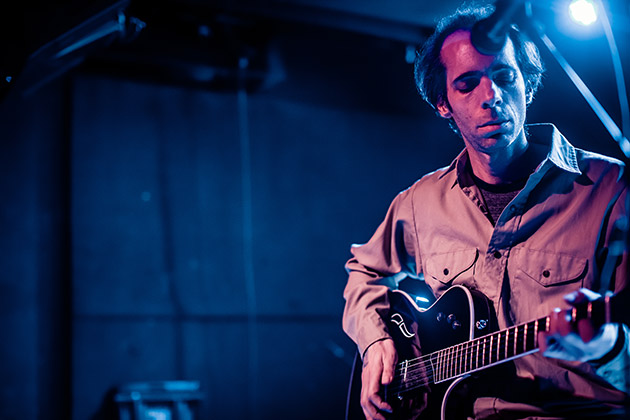 Upset The Rhythm presents…
ALAN LICHT
JAMES SEDWARDS / STEVE NOBLE
Sunday 11 March
The Islington, 1 Tolpuddle St, Angel, London, N1 0XT
ALAN LICHT is an American guitarist, composer and writer, revered for his work in the Blue Humans and Text of Light, and a key figure in the pantheon of experimental solo guitar players (such as Jim O'Rourke, Loren Mazzacane Connors, Bill Orcutt and Oren Ambarchi). Licht was born in New Jersey in 1968, began taking guitar lessons at the age of ten and went on to enrol at Vassar College, where he studied electronic music with Linda Fisher and composition with Annea Lockwood and Richard Wilson. By the time he graduated in 1990, Licht had already published articles on Minimalist composers La Monte Young, Tony Conrad, Rhys Chatham, and Charlemagne Palestine, and had recorded with former John Coltrane drummer Rashied Ali (on Rudolph Grey's Mask of Light LP). Licht then relocated to New York City, focusing on pursuing free improvisation (with Rudolph Grey's group the Blue Humans and guitarist Loren Mazzacane Connors) as well as indie rock (the bands Love Child and Run On), as well as a brief stint with legendary 60's psychedelic rock band Arthur Lee & Love.

Licht then began developing a repertoire of structured improvisation pieces for solo electric guitar, documented on a series of albums starting with 1994's 'Sink the Aging Process'. These brought together his interests in re-harmonisation, process, repetition, extended duration and the textural vocabularies of rock and noise music. The albums also include tape pieces and organ works. In 2001 Licht co-founded the ensemble Text of Light with Sonic Youth guitarist Lee Ranaldo, a project that brought together free improvisation with screenings of historic examples of experimental cinema. Some of Licht's most recent activities include recording and touring with Lee Ranaldo & the Dust, an improv trio with Aki Onda and artist/filmmaker Michael Snow, a duo with Yeah Yeah Yeahs drummer Brian Chase, and a book-length interview with Will Oldham, 'Will Oldham on Bonnie "Prince" Billy'. For this performance Licht will be performing a set similar in style to his Editions Mego album 'Four Years Older', a set of compelling guitar pieces that mine the rich seams of minimalism, noise and avant-garde, equal parts lyrical and corrosive.
http://alanlicht.tumblr.com/
JAMES SEDWARDS / STEVE NOBLE DUO
will present a special improvised set of guitar and drums. James Sedwards is known for his work in the avant-rock scene. He leads his own band Nøught and has collaborated on projects including Guapo, The Devil, Zodiac Youth, Alex Ward & The Dead Ends and Chrome Hoof. He currently plays guitar in the Thurston Moore band. Steve Noble is London's leading drummer, a fearless and constantly inventive improviser whose super-precise, ultra-propulsive and hyper-detailed playing has galvanized encounters with Derek Bailey, Matthew Shipp, Stephen O'Malley, Joe McPhee, Alex Ward, Rhodri Davies and countless more.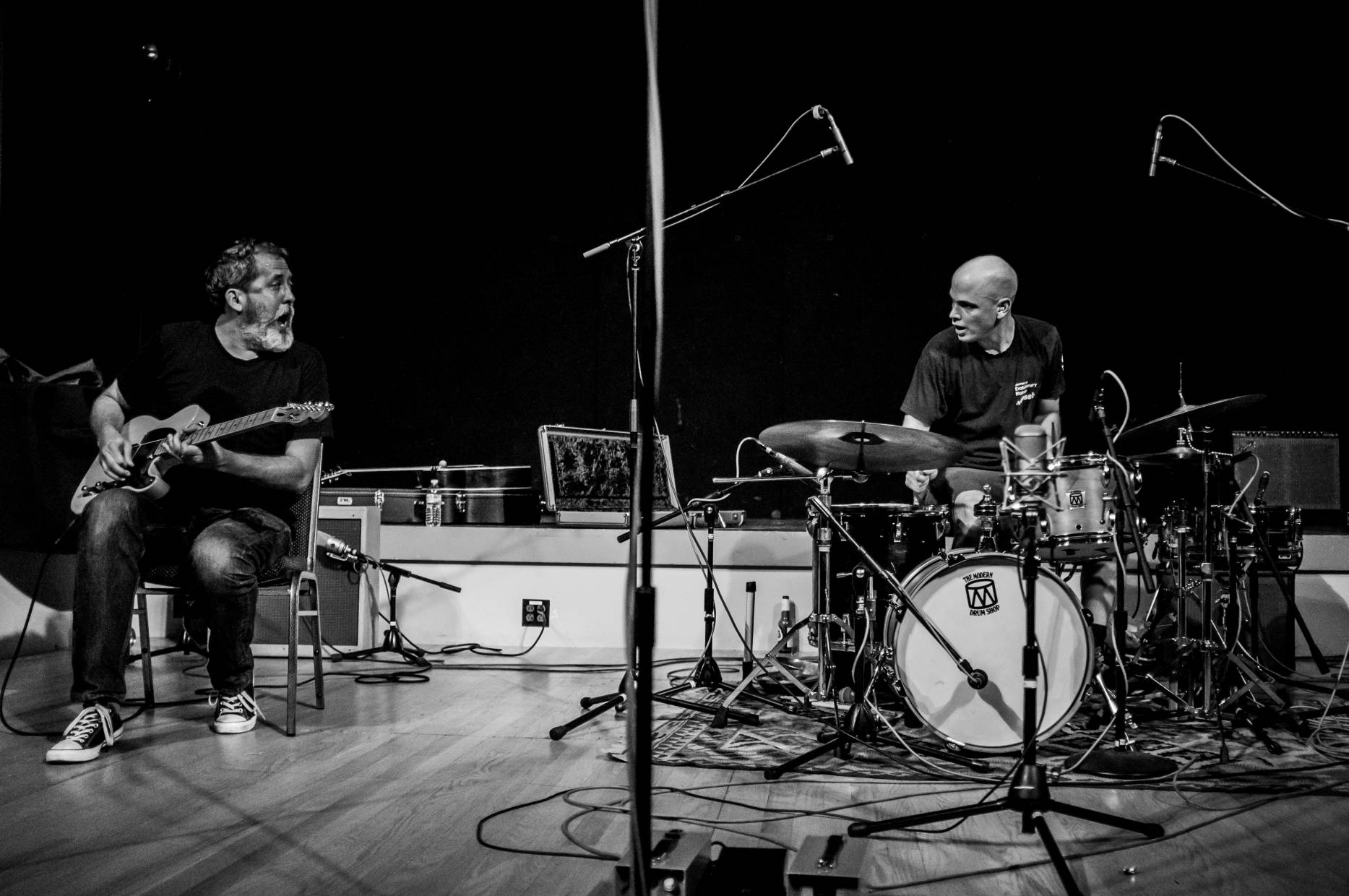 Upset The Rhythm presents…
BILL ORCUTT & CHRIS CORSANO DUO
RATTLE
Saturday 17 March
The Lexington, 96-98 Pentonville Rd, Angel, N1 9JB
7.30pm | £12 |
TICKETS
CHRIS CORSANO and BILL ORCUTT
have spent the last five years flaying eardrums and blowing minds worldwide with a wildly polyrhythmic, high-register wail that splits the difference between rock, noise and jazz. As a co-founder of free-punk demolition crew Harry Pussy, Orcutt inspired entire genres of noise rock, and a decade after Harry Pussy's demise, re-emerged as a solo performer, creating a singular guitar lexicon suited for both discursive improvisation and cracked reinvention of the American songbook. Chris Corsano is the rim-batterer of choice for some of the heaviest contemporary purveyors of both jazz (Evan Parker, Paul Flaherty, Joe McPhee) and rock (Bjork, Sir Richard Bishop, Jim O'Rourke), and is a formidable solo performer in his own right. When playing as a duo their avant drum-and-guitar improvisations provide the illusion of chaos. The longer you listen however to the onslaught of drum rolls and pock-marked notes, the more the communication (and, what's more, control) become abundantly clear. Their explosive mayhem has been documented on Orcutt's Palilalia label over the course of several live releases, most recently on the double LP "Live at Various/Various Live". Their first ever studio recording is scheduled for release later this year.
https://youtu.be/9kMo7hrR5qQ
RATTLE
are a Nottingham based duo, Rattle focus almost exclusively on drums and more drums, beneath a delicate overlay of vocal harmonies and percussive effects. Formed by Katharine Eira Brown (also of Kogumaza) and Theresa Wrigley (also of Fists), Rattle began as an experiment in crafting rich songs and melody using drums and voice alone. Their music weaves and intertwines post-punk, minimalism and experimental rock, through off-kilter rhythms, patterns and counter melodies. Often starting by picking out the ghost notes from the drums to develop a melody, the song then reveals itself in rounds and harmonies with layer upon layer of rhythm and vocal, lending a choral feel to some of the tracks. Rattle effortlessly blend the avant-garde with irresistible melodies and hypnotic drum beats, using rhythm and harmony to create a refreshing sound that is utterly new - a pretty rare feat these days when we're saturated with so much music. Rattle's debut self-titled album will be released on Upset The Rhythm and I Own You, look out this Summer for it's follow up.
+ + + + + + + + + + + + + + + + + + + + + + + + + + + + + + + + + + + + + + + + + + + +
Upset The Rhythm presents…

BILL ORCUTT (SOLO)
CHRIS CORSANO (SOLO)
Sunday 18 March
The Islington, 1 Tolpuddle St, Angel, London, N1 0XT
7.30pm | £12 |
TICKETS
BILL ORCUTT
has been developing an open source computer music program called "I Dropped My Phone the Screen Cracked" since 2014 and has employed it to record two recent LPs, 2016's "Cracked Music" and 2017's "An Account of the Crimes of Peter Thiel and His Subsequent Arrest, Trial and Execution" which Wire magazine described as "maddening", "hypnotic" and "oddly pleasant." For this solo performance, Orcutt will present the UK premiere of a new algorithmic piece for Cracked entitled 'Neu Bros/OK Phone/Rural Beatles'.
http://palilalia.com/

CHRIS CORSANO
is arguably the most riotously energetic and creative drummer in contemporary free jazz, for this rare solo set he strips things back to just the bare minimum. His amplified hi-hat set-up first debuted at the No Fun Fest in 2009 and has resurfaced only rarely since. Tiny Mix Tapes described the performance as "nothing short of hi-hat surgery. The hats stood alone, contact-mic'd, amped, and ravaged with distortion; Corsano tore in with sticks, mallets, and metal rods, prying tones from the bowels no one knew existed". His work with Mick Flower, Paul Flaherty, and others is well known; alone, though, Corsano answers to no one, and his clinic realigned every facile give-the-drummer-some heuristic underwriting our approach to percussive or non-tonal technique.
http://cor-sano.com/
Thanks for listening, see you soon!
Upset The Rhythm
UPSET THE RHYTHM
UPCOMING SHOWS
ALAN LICHT
JAMES SEDWARDS / STEVE NOBLE DUO
Sunday 11 March
The Islington, 1 Tolpuddle St, Angel, London, N1 0XT
BILL ORCUTT & CHRIS CORSANO:
* DUO PERFORMANCE
RATTLE
Saturday 17 March
The Lexington, 96-98 Pentonville Rd, Angel, London, N1 9JB
* SOLO PERFORMANCES
Sunday 18 March
The Islington, 1 Tolpuddle St, Angel, London, N1 0XT
BRIGID MAE POWER
DANIEL O'SULLIVAN
Tuesday 27 March
Servant Jazz Quarters, 10A Bradbury Street, Dalston, London N16 8JN
JOSHUA ABRAMS - NATURAL INFORMATION SOCIETY
Monday 2 April
OSLO, 1a Amhurst Road, Hackney, London, E8 1LL
NO AGE
MIAUX
VITAL IDLES
Wednesday 4 April
Bethnal Green Working Men's Club, 44 Pollard Row, London, E2 6NB
JAMIE STEWART (Xiu Xiu)
ERIC CHENAUX
Monday 9 April
The Lexington, 96-98 Pentonville Rd, Angel, London, N1 9JB
ED SCHRADER'S MUSIC BEAT
Monday 7 May
Moth Club, Old Trades Hall, Valette St, Hackney Central, London, E9 6NU
NAP EYES
HALEY HEYNDERICKX
Tuesday 8 May
OSLO, 1a Amhurst Road, Hackney, London, E8 1LL
7.30pm | £10 |
TICKETS
MATANA ROBERTS & KELLY-JAYNE JONES
Wednesday 9 May
Ghost Notes, Peckham Levels, 95A Rye Lane, Peckham, London, SE15 4ST
PROTOMARTYR
ANA DA SILVA
RATTLE
Thursday 10 May
Scala, 275 Pentonville Road, King´s Cross, London, N1 9NL
MARY OCHER
Friday 18 May
Cafe OTO, 22 Ashwin Street, Dalston, London, E8 3DL
7.30pm | £8 |
TICKETS