Morning everyone!
Firstly, thanks so much for coming out to John Maus' concert at the Electric Ballroom last Thursday, your fervent attendance really made this a special event for us, John & band! It was a real magic moment! Huge thanks for helping us make that happen. This week we're not letting up at all with Kristin Hersh tonight, Michael Hurley performing tomorrow and Yunohana Variations in London next Tuesday!
Tonight at Cecil Sharp House in Camden, we're beside ourselves to have the enthralling Kristin Hersh in town. Performances from Kristin go way beyond a passive experience, her personality spills forth through her songs and accompanying stories, making it a bountiful event.

Fred Abong (of Throwing Muses also, Belly etc) will also be treating us to a rare support set tonight also. Expect some excellent live music to rise up from 8pm, with tickets available to buy on the door from 7.30pm.
It's Michael Hurley's turn tomorrow, he'll be treating us to his "jazz-hyped blues and country-n-western music" at Bethnal Green Working Men's Club. Hurley's epic catalogue of releases over the last 50 years from Folkways to Mississippi Records serves as a testament to his impeccable skill as a songwriter, yet it's in concert where Doc Snock really comes alive!

We'll have tickets available to buy on the door from 7.30pm, with support sets from Russell Walker (of The Pheromoans, Bomber Jackets) and the inimitable Hugh Metcalfe (of Klinker club infamy) planned to begin from 8.15pm.
| | | |
| --- | --- | --- |
| | | Read on below for full write-ups , along with a thorough heads up on Yunohana Variations (Yoshimi, Robert Aiki Aubrey Lowe and Susie Ibarra) concert next Tuesday at Oslo, Hackney. Sam Weaver will be playing this one too by the way! |
Here's episode 9 of our Upset The Rhythm radio show, lots of new tracks from Primo, Terry and John Maus, lots of old songs from Nauta, Alphonso Johnson and Trevor Wishart, lots of recent live recordings from Dog Chocolate, Rattle and Ed Schrader's Music Beat.

We hit the road running and rack up a lot of ground across 120 minutes.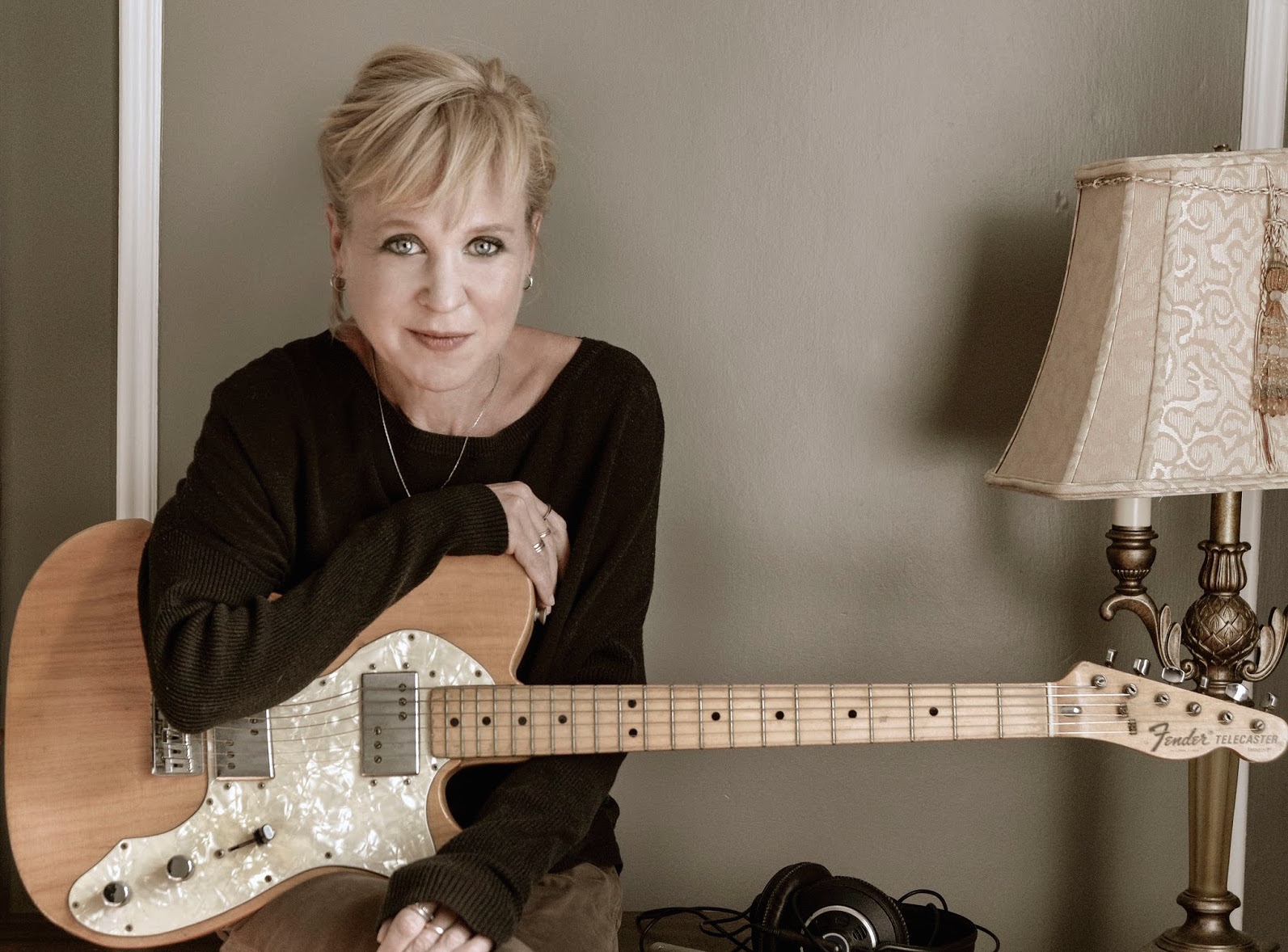 Upset The Rhythm presents…
KRISTIN HERSH
FRED ABONG
Monday 18 June
Cecil Sharp House, 2 Regent's Park Road, Camden, London, NW1 7AY
7.30pm | £24 |
TICKETS
KRISTIN HERSH
, most recognised as the front person for the influential art-punk band Throwing Muses and power trio 50FOOTWAVE, will kick off a short visit to the UK this summer with this special solo date at Cecil Sharp House preceding her sold-out performance at Robert Smith's Meltdown Festival on June 21st. Throwing Muses first gained traction in the early '80s, playing with similarly singular artists, such as The Pixies and Dinosaur Jr. They continue to release ground-breaking music, most recently with 2013's double CD masterpiece 'Purgatory/Paradise'. Kristin's solo career spun off in 1994 with the release of 'Hips and Makers', a widely acclaimed album that included 'Your Ghost', a duet with R.E.M.'s Michael Stipe. Since then, Kristin has released a steady stream of distinctly individual solo albums, including 2010's 'Crooked', released as her first in the inventive book/CD format for which she is now known.
2016's 'Wyatt at the Coyote Palace', on which Kristin played all of the instruments, received rave reviews; an explosive defined by blistering guitars, powerful drumming and her signature visceral vocal technique. Her poignant true stories bring the listener into what the BBC calls Hersh's "dark and dizzy world". In 2004, Kristin formed the noise rock power trio 50FOOTWAVE, releasing a series of frighteningly intense mini-albums, all available for download free of charge. Their most recent 'Bath White' EP was described as "a series of loud explosions, of velvet like dreams all intermingled at the same time. Bath White takes no prisoners." Kristin's writing career has flourished with the highly acclaimed 'Paradoxical Undressing' (released as 'Rat Girl' in the USA) and the award winning 'Don't Suck, Don't Die', a personal account of her long friendship with the late Vic Chesnutt, as well as the enchanting books which now accompany each of her record releases.
https://www.kristinhersh.com/
FRED ABONG
will be supporting Kristin on her current UK tour dates. Fred is a friend of Kristin's and former Throwing Muses and Belly bass player. Fred will be touring his new solo acoustic EP, described by himself as sounding like a "ragged Replacements".
http://www.fredabong.com/music/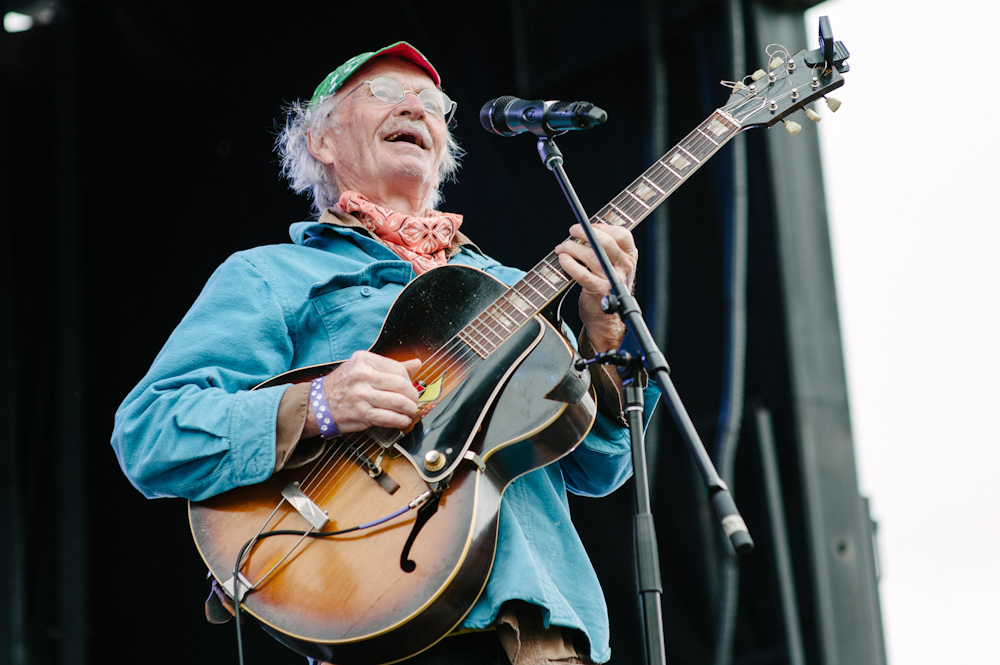 Upset The Rhythm presents…
MICHAEL HURLEY
HUGH METCALFE
RUSSELL WALKER
Tuesday 19 June
Bethnal Green Working Men's Club, 42-44 Pollard Row, London, E2 6NB
7.30pm | £8 |
TICKETS

MICHAEL HURLEY
(a.k.a. Doc Snock) is a quiet legend, a wry conspirator in the stand-up of life. "The world is his front porch" and, come June 19th, the American alt-folk icon's vista will include Bethnal Green Working Men's Club. The 76 year-old Hurley has been making music for nigh on 50 years. Having broken ground as part of the Greenwich Village folk movement of the '60s, he continues to perform his uniquely crafted - and vast - catalogue of tunes, performing odes to aliens, tea and women for spellbound audiences at home in the US and abroad. Hurley's music sounds old, like it has always existed, and simultaneously singular, like something you've never heard anyone else play quite like that before. This timeless quality ensures that Hurley's audience constantly renews itself. From the beatniks in the NYC Village where he started in the early 60s, to the hippies in Vermont, to the Americana fans, indie rockers and freak folkers from the last two decades, Michael's music never fails to find fresh new ears. Pressed for a description, Hurley has called it "jazz-hyped blues and country and western music".
Hurley's early records were released on Folkways, Warner Brothers/Raccoon, and Rounder, while in recent years stalwart independent labels like Gnomonsong and Mississippi have been carrying the torch. The great news is that there is no stopping Michael Hurley. An album with brand new recordings, Bad Mr. Mike, was released on the Mississippi label in 2016, plus another LP with archival 70s material came out on Feeding Tube Records in 2017. Besides being a truly unique musician, Hurley is also a cartoonist and watercolor artist of note - the instantly recognisable results of which grace his album covers.
http://www.snockonews.net/
HUGH METCALFE
is a musician and filmmaker from London and Suffolk, England. He is best known as the promoter of The Klinker in London, a free-improv club that he has run in various venues since at least 1982. He plays guitar, violin, hi-hat and gas mask. He performs in several bands including Bicycle Clip Sex, The Small Faeces, The Cross-Dressed Quartet and Fuck Off Batman. He has also performed with noted sound poet Bob Cobbing, saxophonist Lol Coxhill and dancer Jennifer Pike in Birdyak. Metcalfe's experimental film work began in 1978 and uses 8mm film methods to produce silent films, often used later as a springboard for free musical improvisation, either by Metcalfe himself or other musicians.
http://www.klinkerclub.com/about/
RUSSELL WALKER
, known as the uncanny lyricist/vocalist for The Pheromoans, Bomber Jackets etc, treats us to an exceedingly rare solo live appearance. Walker released his solo album proper in 2016 through Vitrine, contributed to a recent compilation on Kye and has a spoken album due out on Chocolate Monk next month called 'Half Time 1916'. Walker also published his latest book 'When New Towns Act Tough' in 2016, well worth tracking down on Larching Books!
https://www.youtube.com/watch?v=ZnVtAsspaKM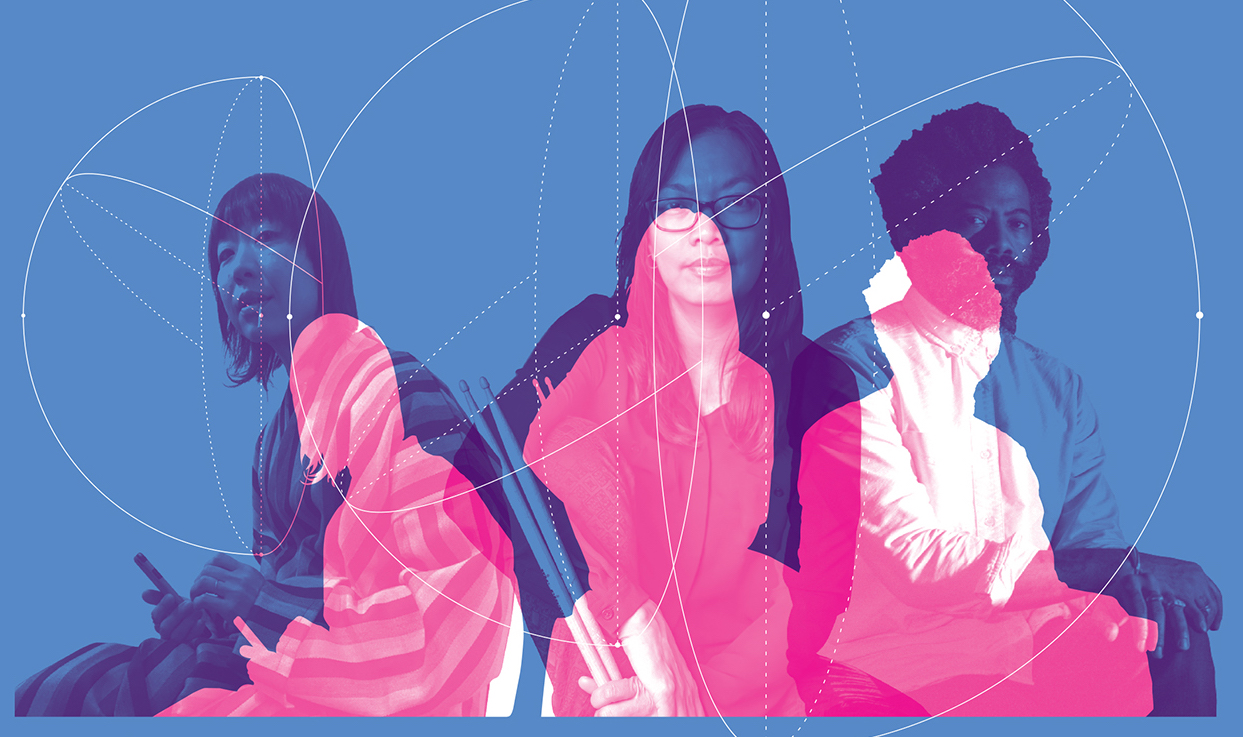 Upset The Rhythm presents...
YUNOHANA VARIATIONS:
YOSHIMIO & ROBERT LOWE & SUSIE IBARRA
SAM WEAVER
Tuesday 26 June
OSLO, 1a Amhurst Road, Hackney, London, E8 1LL
Three improvisational luminaries; multi-instrumentalist YoshimiO (Boredoms, OOIOO, SAICOBAB), avant-garde percussionist Susie Ibarra, and artist Robert Aiki Aubrey Lowe (Lichens) shall be performing together as YUNOHANA VARIATIONS for the first time in the UK. The trio's previous collaborations have resulted in album, 'Flowers Of Sulphur', released on Thrill Jockey this February. 'Flower of Sulphur', is a transfixing piece of continuous improvisational work which explores the direct relationship between the artists and their individual configurations. The album takes the form of the trio each playing their principal instruments to explore the space in that moment. This spontaneous composition showcases the freedom and musical immediacy of all three artists' ability to interplay as well as their individual unique techniques to create engaging experimental sounds. This tour is the second instalment of Outlands' experimental tour outings, this time produced by Birmingham's Supersonic Festival.
YOSHIMIO is a drummer, vocalist and founding member of the revolutionary Japanese noise rock group Boredoms. She is the leader of the experimental rock band OOIOO, a member of Free Kitten with Kim Gordon, and most recently the singer in SAICOBAB - a quartet who blend ancient Indian musical traditions and instruments with electronics and modern sounds. Known for her ability to improvise in a variety of contexts, YoshimiO has previously performed and recorded improvisational music with saxophonist Mats Gustafsson, Jim O'Rourke, and recently with Lowe, and then Ibarra during a series of collaborative performances in New York City, late in 2015.
SUSIE IBARRA, is one of the most significant percussionists and composers of our time, known for her work as a performer within contemporary, avant-garde, jazz, classical, and world music, and performs in the band Dreamtime Ensemble. Ibarra studied with jazz luminaries Earl Buster Smith (of Sun Ra Arkestra), Vernel Fournier and Milford Graves, and Philippine Kulintang gong-chime music with Danongan Kalanduyan. She has performed with the likes of: John Zorn, Dave Douglas, Yo La Tengo, Ikue Mori and recent works include a sound installation for Ai Weiwei.
ROBERT AIKI AUBREY LOWE is a multidisciplinary artist whose practice is strongly rooted in exploration of moments and the hypnagogic state. Movement and gesture play key factors within this process, and in the performance realm are focused on by voice and modular synthesizer. A fixture of Chicago's experimental community throughout the 90s and early 2000s, Robert has also performed under the name Lichens, is a member of the legendary band Om, and has an impressive portfolio of collaborations, which extends to the film world with his score for pseudo-documentary A Spell To Ward Off The Darkness, directed by Ben Russell and Ben Rivers (which Robert also appears in).
SAM WEAVER (Cuspeditions) is a composer and sound artist with a longstanding interest in the studio as a sort off laboratory for sonic investigation, often re-routing instruments into abstraction and deliberately misusing his equipment: the Hordjik analogue modular synthesizer. Weaver's music lies in the grey areas between acousmatic music, free improvisation and experimental electronics, often exploring ways to bring moments of calm and harmony out of passages of chaos. Weaver is also one half of London outfit Hungryghost, and has recorded and performed with Charles Hayward, Danny Saul, Ecka Mordecai, Otto Wilberg, Rachel Goodyear, Konstrukt, Tombed Visions, Gnod and Kevin Drumm.
Looking forward to this week!
Upset The Rhythm
UPSET THE RHYTHM
UPCOMING SHOWS